Four in ten Scots concerned about income during COVID-19
---

---
The outbreak of COVID-19 has increased income concerns for over 40% of Scots, according to a new poll for Citizens Advice Scotland (CAS).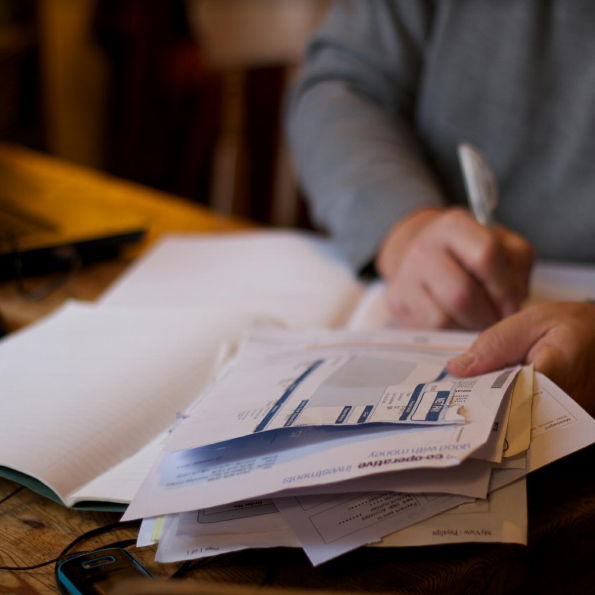 The ScotPulse survey found that 14% of people were very concerned about their incomes as a result of the crisis, with a further 27% fairly concerned.
The polling also tracks people concerns about key bills, slowing a slight fall from the first wave of research but still significant concerns including:
31% of people concerned about utility bills
31% concerned about rent
27% concerned about mortgage payments
31% concerned about debt repayments
27% concerned about paying for food and essentials
In addition, 29% of people are concerned about paying Council Tax.
CAS, which established a national helpline and online advice service, said the concerns around income show the extent of financial uncertainty people continue to feel amid the outbreak.
Myles Fitt, CAS financial health spokesperson, said: "All across Scotland the coronavirus outbreak has fundamentally changed the way of life for people.
"What advisers across the Citizens Advice network were seeing before Covid-19 was the issue of people struggling to pay for key bills as a result of a lack of income in the first place. With over 40% of people in our survey concerned about their income, there is a real risk the pandemic makes this a more serious issue for a larger group of people.
"Both the Scottish and UK governments, as well as industry regulators, have taken significant steps to ease the short term pressure on people meeting the costs of daily living. Our message to people is that support is there and to access the support you are entitled to.
"Across the country the Citizens Advice network has adapted to these changed circumstances, with CABs across the country still delivering advice in these challenging times, either on the phone or electronically by local advisers."
Mark Diffley, director of MDCR, which designed and conducted the polling, added: "The second wave of our poll with CAS confirms the lasting financial burden faced by many Scots as a result of the coronavirus pandemic.
"While the data illustrates that financial concern is being experienced by people across the length and breadth of the country, it is clear again that concern is not felt equally. Of particular note is that those in the C2, D, E social grades are significantly more concerned about their financial situation on a range of issues.
"For example, while 41% of all Scots are concerned about their income, this rises to 47% among those in the C2, D, E social grades; similarly, the figures around concern for paying for food and essentials rises from 27% to 35%.
"Data from the second wave of the poll shows a fall in overall levels of concern around several financial issues, This may reflect the use of one or more of the government schemes aimed to ease financial burdens. However, the continued scale of the financial concern being faced by many Scots should alert policy and decision-makers to the fact that there is likely to be deep and long-term hardship for many."
Read all of our articles relating to COVID-19 here.