A Must See Unique Property in Shetlands going to auction with Town & Country Property Auctions Scotland
---

---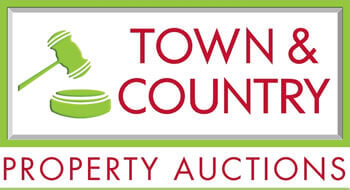 Schoolhouse, Out Skerries is not your normal 3 bed detached house. These days it is more of a tourist attraction than a house.
In just 4 years this property is now listed as one of the Top 5 places to visit in Scotland.
It has been featured on BBC1, many UK national newspapers, a hardback book, all over the Internet and even had a write up in the Time Magazine visit Britain supplement.
The reason for all this positive publicity is because not only has Schoolhouse been fully restored and modernised, but it has had some unique features added to it, some you would only expect to find in celebrities homes.
Liam Kidd, from Town & Country Property Auctions Scotland, who will be auctioning this unique property on the 19th February, said: "This is an incredible property that must be seen to be appreciated. The love and attention to detail given by Chris is exceptional and will make an excellent family home. You get so much for your money here, and it is bursting with charm."
Chris Harris, the owner of the property, said: "After they sold the incredible Carmelite Monastery last year for way above the guide price, there was only one auction company for me. I have been very impressed with my dealings so far, and highly recommend anyone looking to use Town and Country Property Auctions Scotland, especially Liam and Blair."
With no expense spared and close attention paid to details in all rooms, it has made this property a must-see visit when people holiday to Shetland.
It homes Scotland's Smallest Cinema with 20 Odeon Cinema seats, a mini gym with professional equipment and 2 TVs, a mini free to play Casino using a blackjack table from the Ritz Hotel in London plus other casino games, a mini spa with a 7 person top of the range HotTub, Sauna and Shower, changing room, lockers and Tiki Bar with a fully stocked fridge ready to welcome new guests to Schoolhouse.
It has hosted many parties over the years from ages 8 to 50 and many in-between.
It comes with 2 professionally built websites ready for the new owners to re-launch.
It is going to Auction on the 19th February with Town & Country Property Auctions Scotland as the current owner has been given a new opportunity on mainland UK.
This is the ULTIMATE holiday home or with Airbnb could make £150 a day with ease.
So why not achieve your dreams and be the new owner of Schoolhouse Out Skerries.
https://www.townandcountrypropertyauctions.co.uk/scotland/auctions/1500-19th-february-2020/95894/
House for An Art Lover
19th February
1.15 for 2pm start.
If anyone is interested in making a pre-auction offer, please contact Blair Adams on 07539 142 968
Guide price - £75,000