A parkrun and Halloween fun at Elderpark
---

---
Elderpark Housing delivered a double dose of fun for local youngsters this week.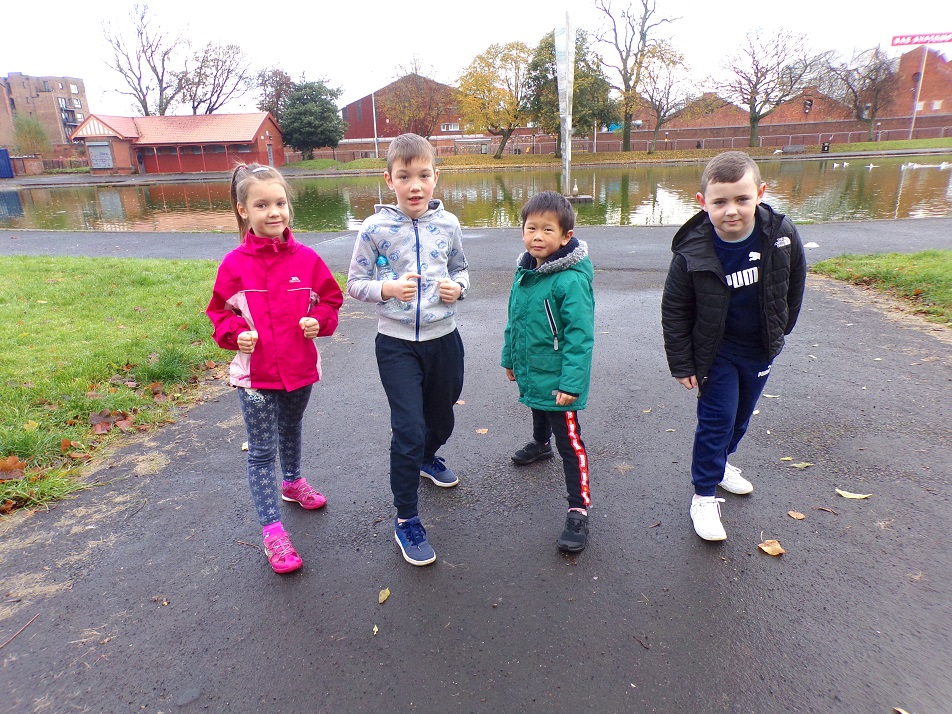 The Association supported a 2km junior parkrun in Elder Park, Govan for kids aged four and over.
The occasion was a trial run for what it's hoped will be a regular parkrun for local children starting next spring.
Elderpark said it was grateful to mums and dads who brought their children along to take part with those completing the circuit having their time logged and then rewarded with an energy-boosting banana.
Junior parkruns are a series of runs for children held in areas of open space around the world.
They are open to all, free, and are safe and easy to take part in. The courses are marshalled so that juniors will be in sight of at least one marshal at all times.
After his run, Daniel Chen (6) said: "It was great. I could have kept on running but I wanted my banana."
The junior parkrun was the culmination of a week of activity run by Glasgow Life when sports clubs and organisation across Govan got together to help people become more active.
Elderpark housing officer Lynn Reid, a keen runner herself, said: "It is hoped that the junior park run will come to Govan in the spring. It already takes place in Victoria Park in Whiteinch so it would be good to have it here, too. We're confident it will get support from local families."
Meanwhile, less than a mile away in Ibrox a Halloween fun event featuring face painting, a smoothie-bike, free food and music brought families together at the Ibrox Community Garden. Like the junior parkrun it was supported financially by Elderpark Housing.
Elderpark estates management inspector Jim Fraser, who helped organise it, said: "Elderpark Housing has been a strong supporter of the Community Garden for some time.
"It is an important community asset much-valued by local residents. The kids at the Halloween event had a great time which is what it's all about."