Advantages of selling property at auction
---

---
Think of a property auction and you may think of developers snapping up a bargain on a TV show like Homes Under the Hammer. But savvy sellers are learning that there is much more to selling at auction, and it's not all cut-price properties. In fact, the smallest flats to large mansions are all selling through the modern method of auction.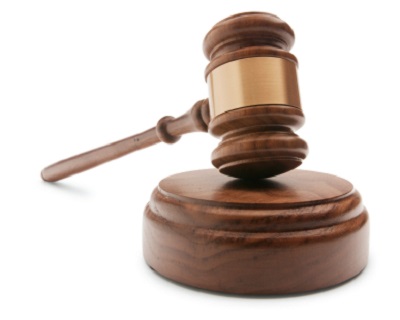 This is how it works and why you should consider selling through the modern method of auction…
Why auction?
Three reasons: Maximum price, speed and security.
If the buyer has to pay a fee, will I get full price for my property?
Yes. Selling at auction always means you will get the true value of any property. Yes, the buyer is paying your fees but that does NOT mean you will get less for your property, you are simply saving a sales fee.
What type of properties are sold at auction?
Everything and anything. We have sold terraced, bungalows, unique properties, family detached houses, penthouse apartments, commercial units, businesses, new build properties and plots on behalf of builders.
Can I control what my property sells for?
Yes, you have complete control when setting the reserve price.
Who buys at auction?
Purchasers must be in a proceedable position in order to purchase a property at auction. This ensures to our vendors that the purchasers' position has been vetted ensuring a quick completion date for our vendors. We have all type of purchasers buying at auction from first time buyers, investors, buy to let & residential with a database of potential purchasers.
Is the buyer committed to buy once a bid is accepted?
Yes. Once accepted, a deposit is taken.

What about conversion rate – i.e. what is the probability of selling?
You can NEVER under sell at auction. The trick is setting an aggressive start bid to generate multiple
viewings over a set time span. Then, at auction, purchasers bid against each other either in person by proxy, phone, or internet.
Why do people sell at auction?
Because of job relocation, emigration, matrimonial issues, death, outgrown the house, or simple frustration with the open market. Selling at auction maximises your price and offers speed and security. Anyone and everyone can sell at auction.
Who are your clients?
Anyone who wants to reach the largest audience in the shortest time to achieve the best price. Vacant property rates make commercial property a significant source of business now.
How is price determined?
By agreement with the seller, a reserve is set which can be altered only with the seller's consent.
How do you arrange viewings?
We will make arrangements with local agents for access if necessary or conduct open days and viewings ourselves, as every property and vendor is different and should be treated as such.
How will you advertise?
We intend to use PR as much as advertising. We work in partnership and advertise with selected publications that carry press releases about us and our properties. We do not waste money on needless confetti announcements, preferring to target specific key influences and send them relevant information, over the internet and by catalogue.
Is there a cooling-off period from marketing the property?
No – when you sign the agreement you agree to us marketing the property straight away.
How do I proceed?
Easy – If you are interested in either buying or selling through auction, then Town & Country Property Auctions can help. Please contact a member of our professional auction team for your free auction market appraisal today on 0141 348 7590 or email us at scotland@townandcountrypropertyauctions.co.uk You can also find out more from our website at www.townandcountrypropertyauctions.co.uk/scotland.