Airdrie couple make new North Lanarkshire Council house a home
---

---
Another milestone in North Lanarkshire Council's house building project has been marked as the 600th tenant to move in to one of its homes.
John and Pauline MacFarlane and their son Stuart moved in to their new build home at Cairnhill, the site of the former Alexandra Primary School.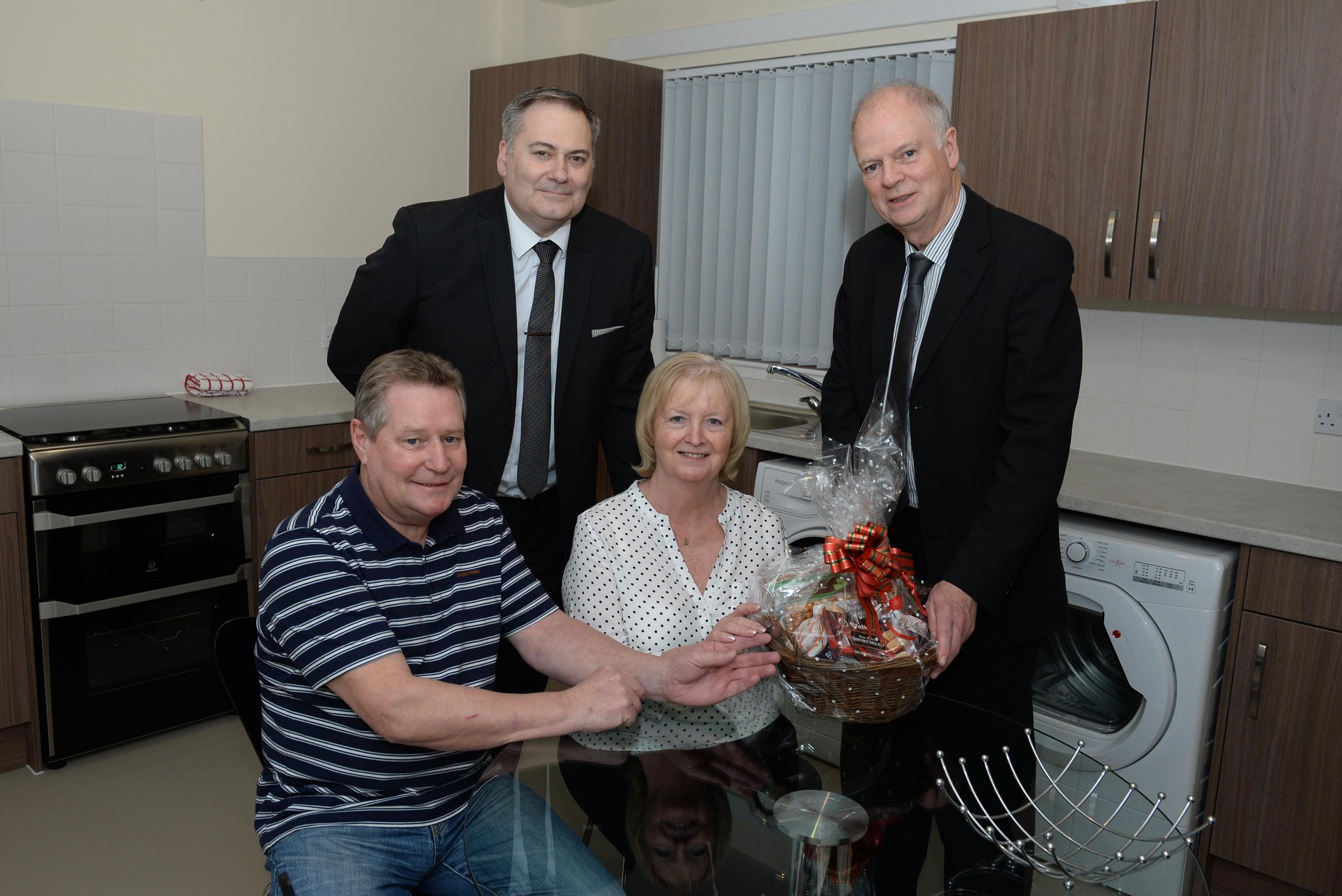 The development of fourteen, two-bedroom cottage flats is right in the heart of the local community and close to rail links, shops and other local facilities.
It's part of the local authority's NL Homes council house building programme that will see over 5,000 new homes delivered (including 550 buy backs) by 2035.
Delighted with their new home, Mr and Mrs MacFarlane said: "We moved here after living in Plains for over 20 years. We know this area really well and it's so handy for everything and we use the car a lot less.
"The development is lovely and our house is so modern. We're looking forward to spending our first Christmas here. And, we know our neighbours really well too… they are our neighbours of 23 years from Plains, who also moved into the same development. It's been a dream move and we're so happy here."
All of the new homes are built with energy efficiency in mind, achieving at least a 'good' eco rating to help minimise running costs for tenants. In addition, they meet Housing for Varying Needs specification which means homes are more accessible to adapt to tenants' mobility needs. The homes are also 'Secured by Design' accredited, which involves Police Scotland architectural liaison officers having input into the layout and designs to ensure we build safe and secure environments.
Councillor Allan Graham, convener of enterprise and housing, visited the couple and presented them with a gift to mark the milestone.
He said: "It was lovely visiting Mr & Mrs MacFarlane and a pleasure to be invited into their new home.
"To visit our completed sites and hear first-hand of our tenants' experience is always rewarding and the positive feedback our new council homes receive is fantastic. This particular development is situated in the heart of an already well established local community and I look forward to seeing many more of our developments take shape and provide excellent, modern, affordable accommodation for North Lanarkshire's residents."