Anthony Syder: In housing disputes, mediate before you litigate
---

---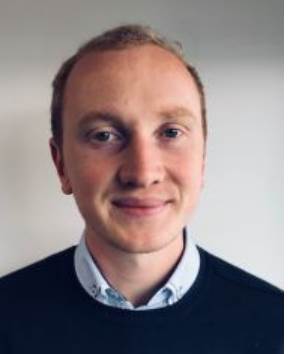 Housing disputes with a tenant is a difficult time for everyone involved, particularly if there is an ongoing relationship between landlord and tenant to consider. Everyone is seeking a fair outcome and a strong process that will enable this to happen, but at the same time it is important that the dispute isn't unnecessarily escalated.
The Housing and Property Chamber is the most well-known option to consider when seeking to remedy the situation, however, this may not help to restore the relationship to a point where everyone can move forward from the dispute. Mediation on the other hand is a cost-effective, efficient and effective alternative that is more widely available than you may realise!
Mediation is a flexible process that can be used to settle disputes in a whole range of situations. Mediation involves an independent third party, the mediator, who helps people to agree a solution when there is a disagreement. The mediator helps parties work out what their issues and options are, then use those options to work out an agreement. (The Housing and Property Chamber).
Mediation is more successful when used as early on in the dispute as possible, noting that if the matter is not settled in mediation, other legal solutions can still be pursued.
The University of Strathclyde offer a free mediation service through their mediation clinic which has been running since 2012. It teams up an experienced Scottish Mediation Register accredited practitioner with a postgraduate student studying the LLM/MSc in Mediation and Conflict Resolution.
As of June 2018, with the support of SafeDeposits Scotland Charitable Trust the clinic now provides mediation services in Glasgow for:
Private rented sector landlords and tenants as an informal alterative to the work of the Housing and Property Chamber.
Landlords and tenants using a tenancy deposit scheme, who have a dispute about a deposit which cannot be resolved by the scheme's dispute resolution service.
Other disputes related to Housing, such as factoring disputes involving tenanted properties and disputes between tenants and letting agents.
In mediation, the parties are the decision-makers, and the mediators will not impose an outcome. This creates an opportunity for the parties to work together to resolve their dispute and the mediators will help to guide and empower them to do this. This approach is particularly effective if the tenant is to continue living at the residence as it creates a space for them and the landlord to begin to rebuild a trusting relationship whilst also resolving the matter at hand.
For more information about mediation and the University of Strathclyde Mediation Clinic, please visit https://www.strath.ac.uk/humanities/lawschool/mediationclinic/ or contact us directly for a complimentary assessment by email at: hass-mediation-clinic@strath.ac.uk