Ardenglen Housing Association serves up a Christmas mystery
---

---
Ardenglen Housing Association has served up a Christmas dinner with a difference.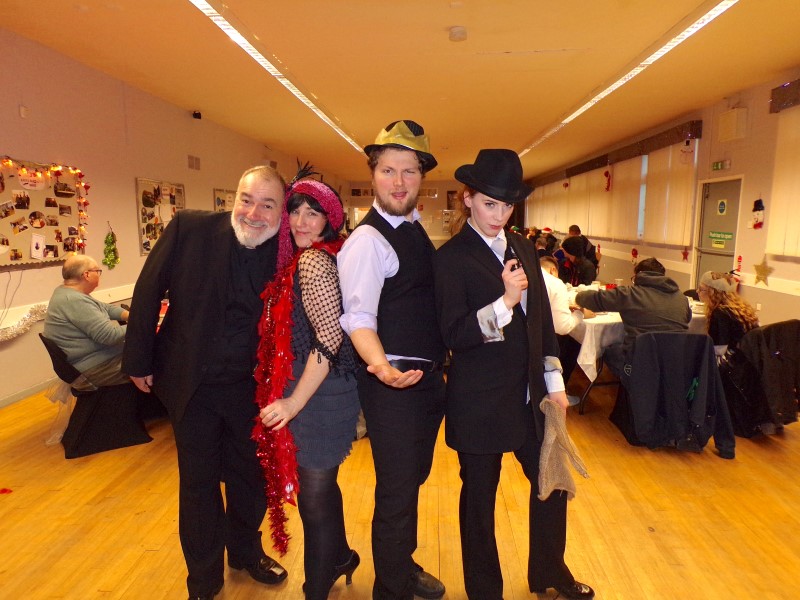 The Association brought the community together once again for a second "murder mystery" Lunch which meant diners tucked into some festive fare and had to solve a whodunnit.
Ardenglen held its first event of this kind almost two months ago and it was such a sensation another was quickly organised – just in time for Christmas.
Professional actors from The Walking Theatre Company returned to Castlemilk's Maureen Cope Hall and delivered a polished performance with those attending again having to work out the murderer from a selection of unsavoury villains.
The setting was 1920s Chicago when gangsters ruled the roost with gun-toting criminals and even a flapper girl.
The event was hosted once again by Ardenglen's hard-working volunteer community committee.
Fiona McGovern, Ardenglen regeneration officer, said: "Our first murder mystery event was such a hit that we decided to organise a second one to create a Christmas lunch with a difference. Judging by the laughter generated by a hilarious script, brilliant acting and an enthusiasm to solve the case it was another great success."
The occasion was funded by the Glasgow Wellbeing for Longer Festive Fund.