Bield encourages pensioners to take lead in shaping their future
---

---
Residents of a Bield retirement development in Glasgow have been urged to make their voices heard in the lead up to the general election.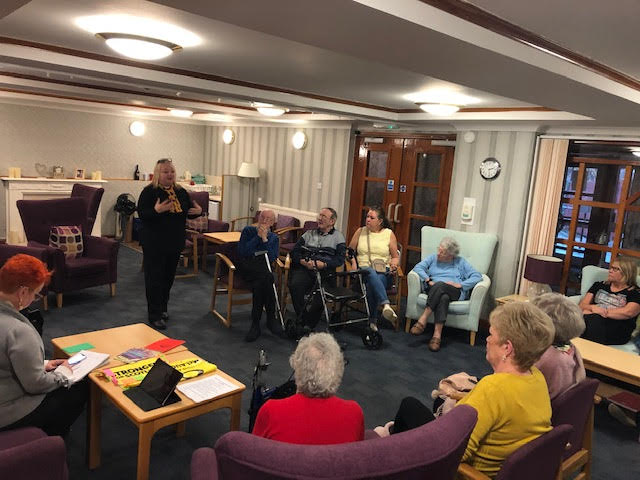 Older people at Carntyne Gardens have been encouraged to register for a postal vote to ensure mobility restrictions and bad weather does not disfranchise them.
With many of the residents showing great interest, staff believed it would also be useful to organise a 'meet the councillors' event to allow tenants to interact and expand their knowledge prior to making a decision.
MP candidate for Glasgow North East, Anne McLaughlin of SNP, was first to visit the development yesterday along with Carntyne's councillor, Annette Christie.
Bernie Halligan, development manager at Bield, said: "Our tenants have been really interested in the upcoming election and made it very clear that regardless of their age, they want their voices to be heard as it is such a significant decision which will shape history.
"I was concerned that due to the election happening in the winter some of our tenants would not be able to vote due the weather or limited mobility, which is why I offered to support them to complete a request for a postal vote.
"There is always chatter amongst the tenants about the election and they are never shy of voicing their opinions, so we thought it would be a great idea to get the candidates standing in our constituency into the development to discuss their policies."
A Q&A session was held covering a variety of issues relating to the NHS, pensions, Glasgow City Council and housing.
Bernie added: "Our tenants had plenty to ask Anne about, so the question and answer session was a great hit. It was really informative and we look forward to running further sessions across all parties."