Bield resident knits Christmas joy into the community
---

---
A tenant at a Bield retirement development in Inverclyde has knitted over 100 gifts for a local school band who are performing in the lead up to Christmas.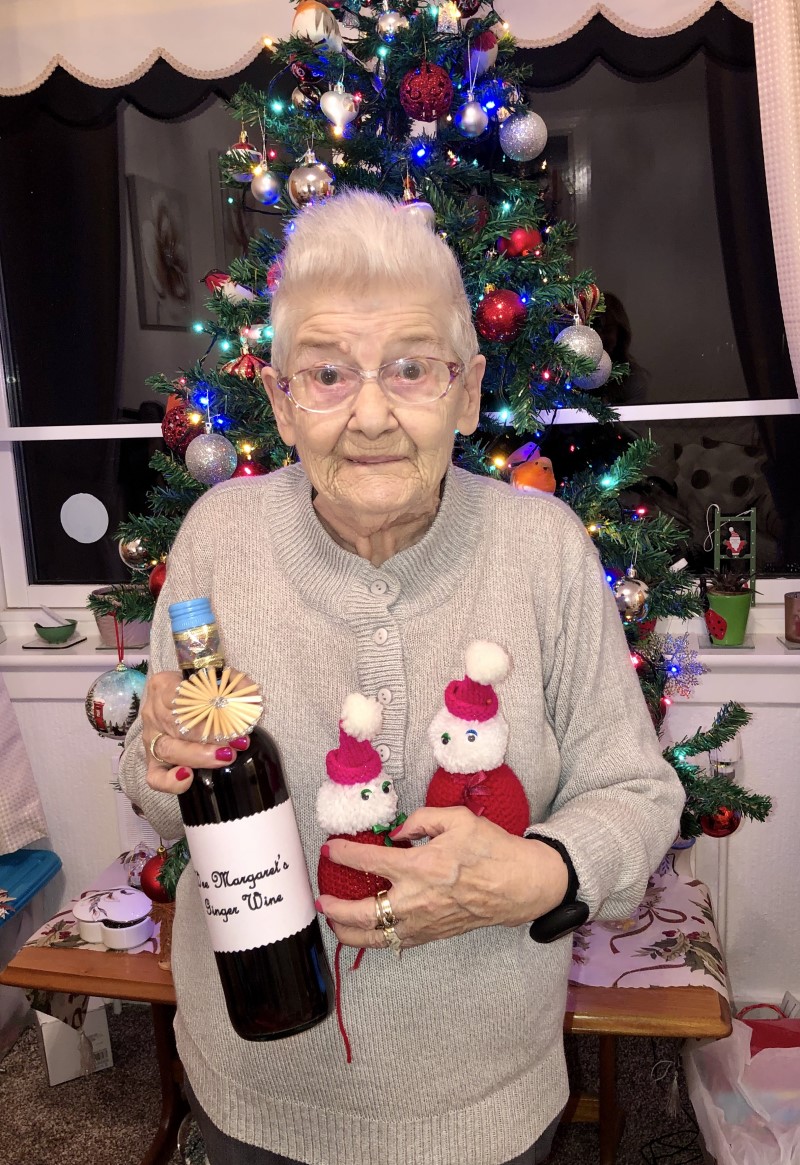 For the past three years, Margaret Sneddon has been making festive themed covers for Terry's Chocolate Oranges to give to students and teachers of Port Glasgow High School after their annual performance at Bield's Crosshill Gardens.
The 30 piece school band has delighted tenants at the Port Glasgow development for the past four years.
Since Ms Sneddon moved to the development three and a half years ago, she has gifted more than 100 of her creative Christmas knits to show her appreciation for the pupils' performance.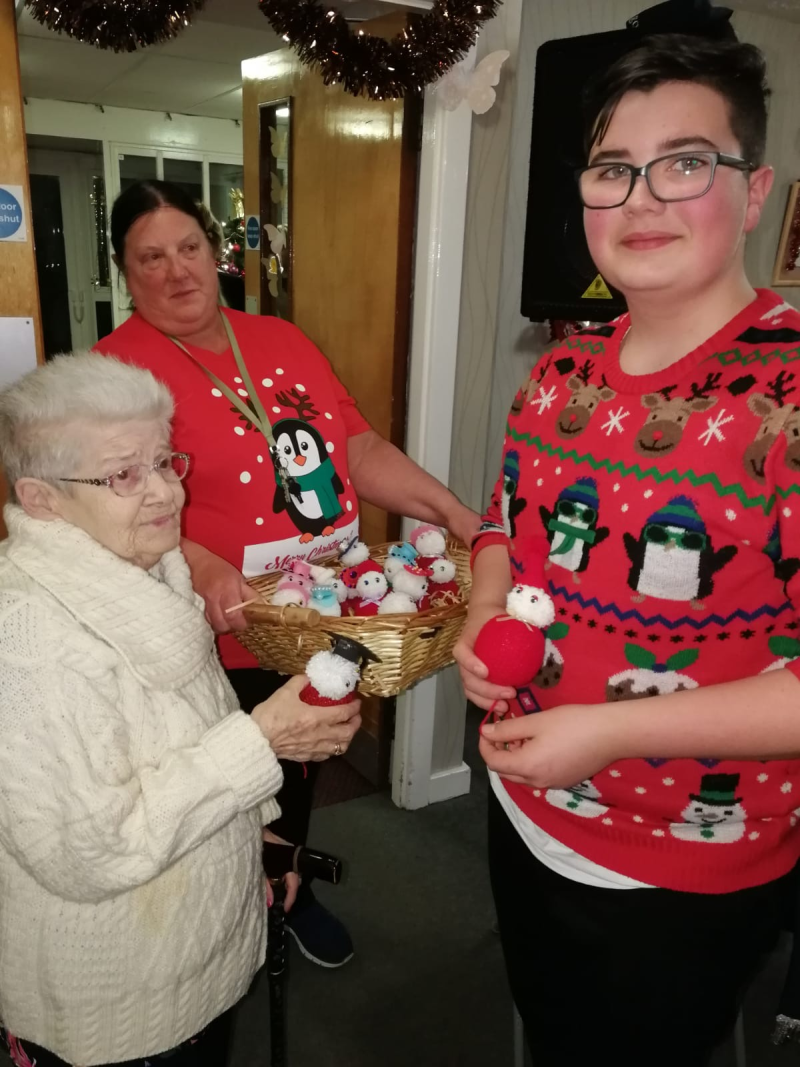 89-year-old Ms Sneddon, said: "I'd like to thank the school for coming along by giving a little something back. The pupils are so talented and I always look forward to the show – we all do. Each year I try to create an individually styled knitted cover for the Snowball Santa's which perfectly fits a Terry's Chocolate Orange."
Ms Sneddon prepares for the event throughout the year to allow her to work at her own pace, personalising each item she makes.
She added: "I have always enjoyed knitting and have been doing it as a hobby for many years. I have actually already started the preparations for next year. It's a good way for me to keep busy which is important for my health as I get older. I have always lived an active lifestyle, from working as an auxiliary nurse to volunteering at Marie Curie."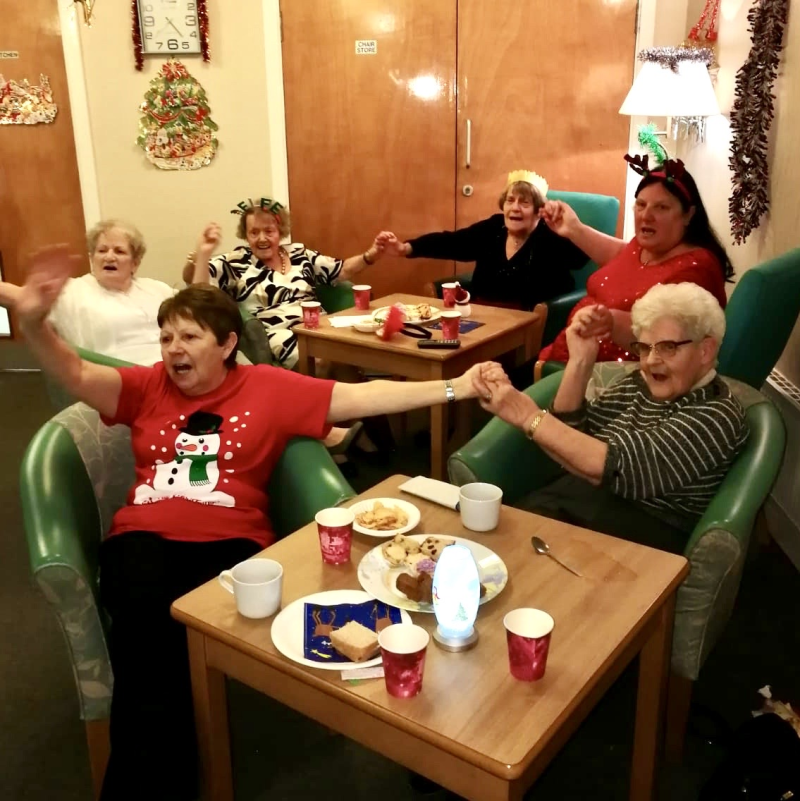 Michelle McKinnon, manager at Crosshill Gardens, added: "It's fantastic to see the school supporting the community - their performance brings so much joy to the residents which is really important at what can be a particularly lonely time of year. Having the pupils and teachers come in is a great opportunity for tenants to meet their neighbours and it brings everyone together to celebrate the festivities.
"Margaret is always busy crafting or knitting and occasionally makes her deliciously warming Ginger wine which she also gifts to people. We look forward to seeing her wonderful creations each year. She is a huge personality at Crosshill Gardens and has a cheeky sense of humour. Once you meet Margaret, you will not forget her!"