Borders Book Festival gains SBHA support
---

---
As part of its strategy to support local people and communities, Scottish Borders Housing Association (SBHA) will support the Borders Book Festival again this year.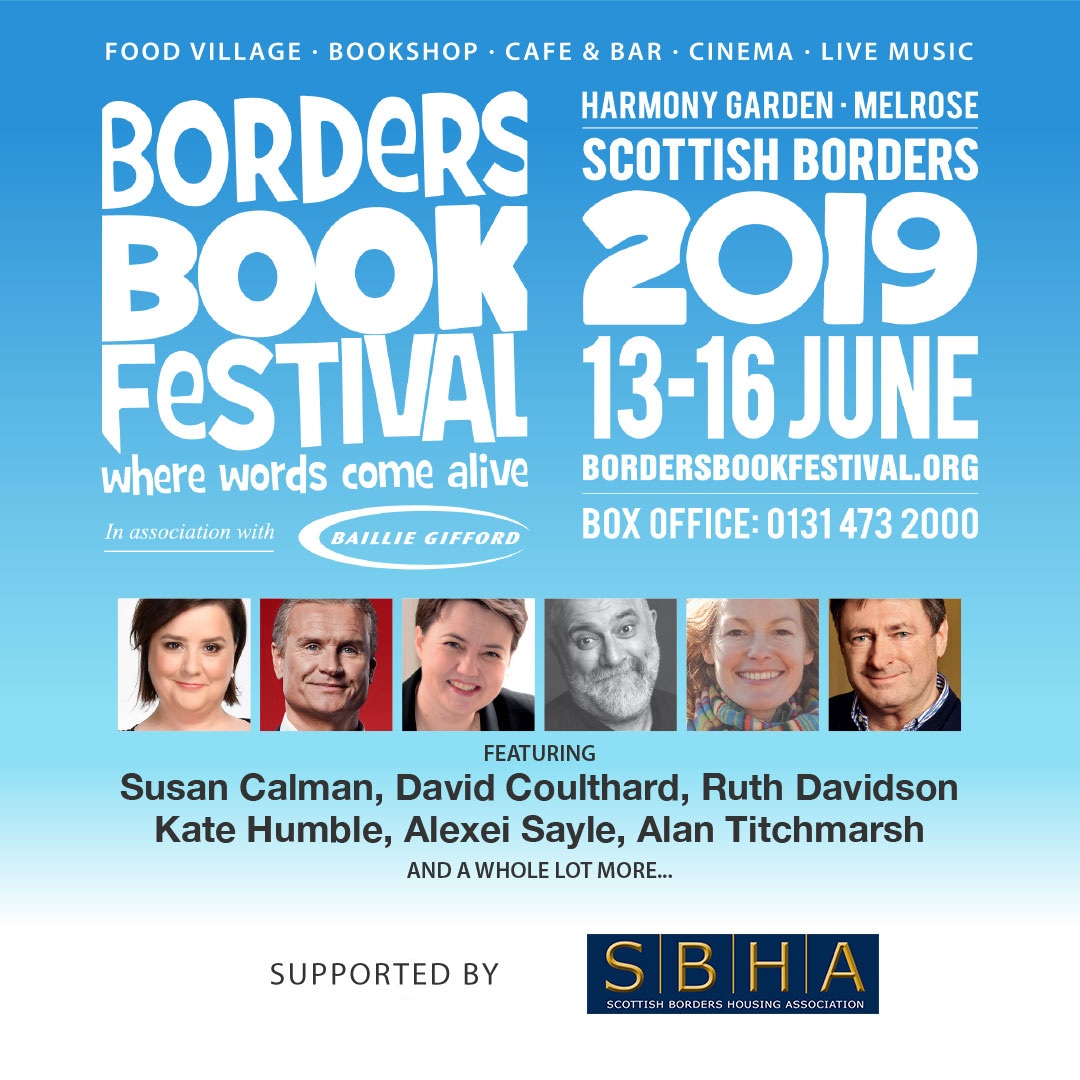 The support will also extend to the Association's work with the Scottish Borders Community Taskforce – Firmbase group working in partnership to support veterans in the Borders.
This year the Association is sponsoring the Giles Milton event, 'D-Day: The Soldiers' Story', which marks 75 years since the D-Day landings and is billed as "the definitive boots-on-the-ground account of the greatest invasion in history".
SBHA will also be offering some local veterans, and those who work with them, the chance to attend the talk, free of charge.
SBHA chief executive, Julia Mulloy, said: "We are extremely proud of the Veterans in our communities, and we also understand the particular challenges that people face when leaving the armed forces for civilian life. We and other local housing associations have recently amended our allocations policies to make it easier for those leaving the armed forces to live locally.
"As well as commemorating 75 years since D-Day, this year marks 100 years since the Addison Act, which paved the way for large-scale council housing – 'homes fit for heroes'.
"Sponsoring this event, and helping veterans and those who work with them to attend, underlines our commitment to celebrating and supporting this community."
Giles Milton's 'D-Day: The Soldiers' Story' takes place on Sunday 16th June at 5.15pm, in the McInroy and Wood Marquee, Harmony Garden, Melrose.