Borders Care & Repair receives funding boost from Borders Caring Services
---
---
The Borders Care & Repair service has introduced new falls prevention and dementia awareness services thanks to a £92,000 funding grant from Borders Caring Services.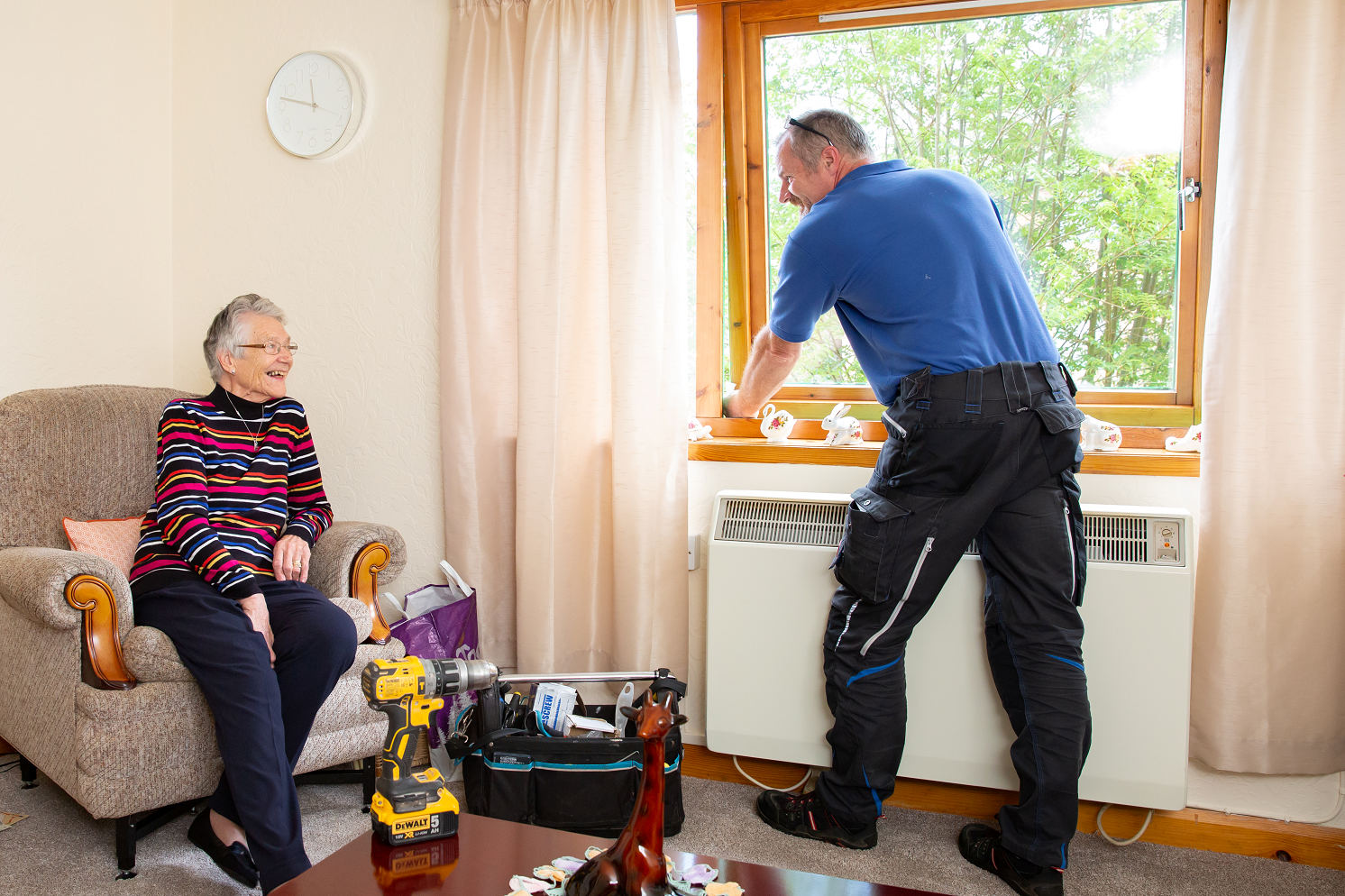 Provided by Eildon Housing Association in partnership with Scottish Borders Council, the Borders Care & Repair service is open to any Borders resident over the age of 60, or those of any age with a disability. The aim is to keep residents safe and help them to continue to live independent and productive lives in their own homes.
The financial boost has meant the original team has now increased with the appointment of new handyman, Kenny Forsyth, along with the purchase of a brand new van for a period of two years.
Having Kenny on board means the team will have more time to engage with clients who wish to participate in the completion of a new online questionnaire during a visit.
By completing the questionnaire it is hoped that any support the person needs will be identified, as well as making them more aware of how small changes to their home environment can help them stay independent for longer.
John Duncan, director of property assets at Eildon Housing, said: "Borders Care & Repair offers an extremely valuable service and has the potential, with the appropriate support to make an even larger contribution in future, to help people to continue to live safely in their homes and in doing so, take pressure off other health and social care services."
Val McNab, Borders Caring Services chair, added: "We are pleased to see our legacy funding being used to address the growing problem of dementia as Eildon adds another important development to the long list of their successful work in Borders.
"We know from experience that Care and Repair services do add value to the Health and Social Care and Prevention agendas and particularly in relation to integration of local services, and reducing falls and accidents in the home.
"This increase in handyperson services, which cross health, housing and social care objectives, can also offer cost-effective solutions with cost benefits and improved social and financial investment returns.
"The need to identify and quantify improvements in the independence of older and vulnerable local people is crucial. We are glad to see our contribution being used to help increase quality of life and wellbeing, and essentially for those with Dementia and Alzheimers."