Budding builders tour GHA site
---

---
Budding builders of the future have been given a special tour of a GHA new-build site.
Youngsters from Bellrock Nursery in Cranhill had a look around the site where new GHA homes are being built.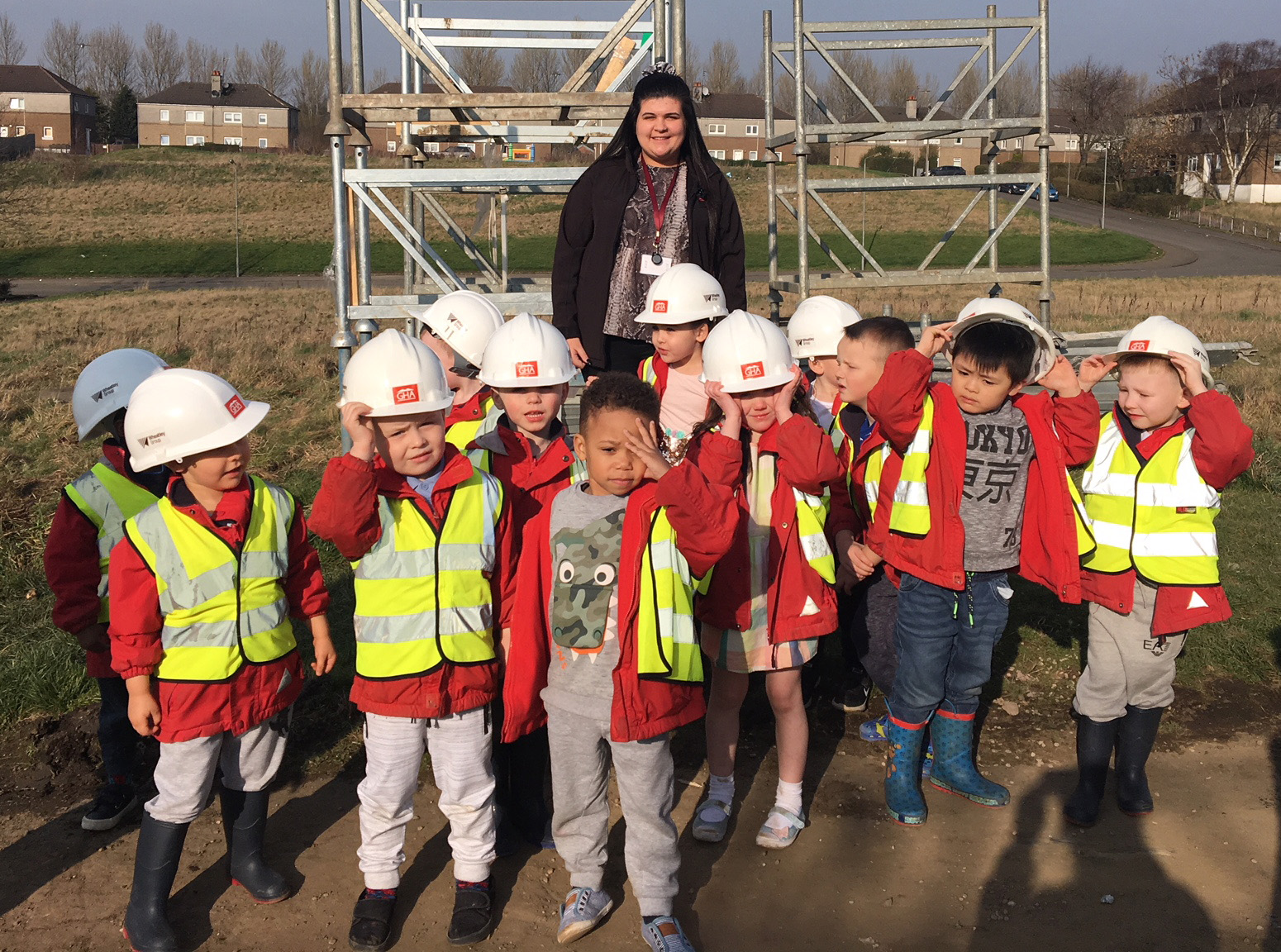 The tour was organised by GHA's contractors on the site, Engie.
The kids donned their hard hats and saw forklifts, diggers and dumper trucks in action.
Work on 53 new GHA homes in Bellrock Street started in September last year. They should be ready in early 2020.