Cabinet secretary meets Wheatley Foundation team
---

---
Aileen Campbell MSP, Scotland's cabinet secretary for local government and communities, has seen for herself how Wheatley Group is supporting thousands of vulnerable people across Scotland combat the coronavirus.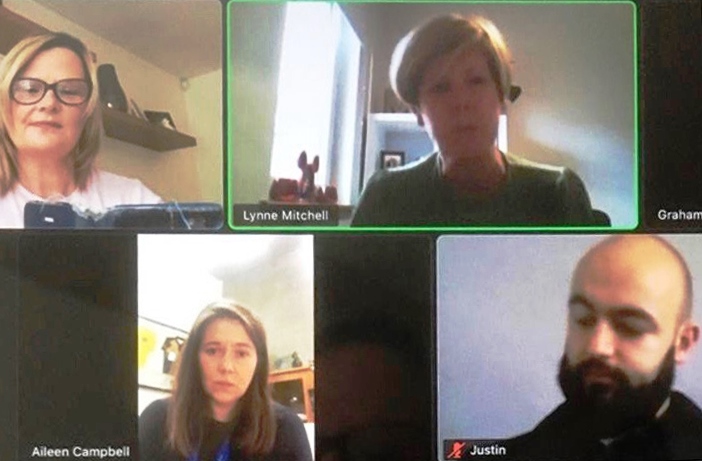 Ms Campbell had a virtual Zoom tour of the group's Glasgow food hub and spoke online to frontline workers managing the Group's EatWell service, which has delivered almost 27,000 food packages, and its Emergency Response Fund which has supported almost 4000 vulnerable households.
She said: "It was a pleasure speaking to staff from Wheatley and hearing about their incredible response to the coronavirus pandemic. With support from the Scottish Government's Food Fund and Wellbeing Fund, Wheatley ensured that a huge number of individuals and families received the help they needed at a critical time."
Ms Campbell's Zoom meeting with Wheatley Foundation staff in Skypark, Glasgow, followed Scottish Government awarding Wheatley £350,000 from its Food Fund and £100,000 from its Wellbeing Fund.
Wheatley is supplying food and essential household items to vulnerable households across central and the south of Scotland: from West Dunbartonshire, Glasgow and Lanarkshire to Ayrshire, the Lothians and Dumfries and Galloway.
Struggling households have received everything from fuel and mobile-phone top-ups to activity packs and educational aids, including 34 tablet computers to families in north-west Glasgow.
Sir Harry burns, Wheatley Foundation chair, said: "Working in partnership with Scottish Government, local authorities and community and charity groups we have supported thousands of vulnerable people and families across Scotland in these incredibly difficult times.
"Our EatWell service is a great example of how Wheatley has tackled the devastating impact of the coronavirus crisis and supported the people it works for in their time of acute need."