Cassiltoun gains support for digital inclusion project and youth-led community chest fund
---

---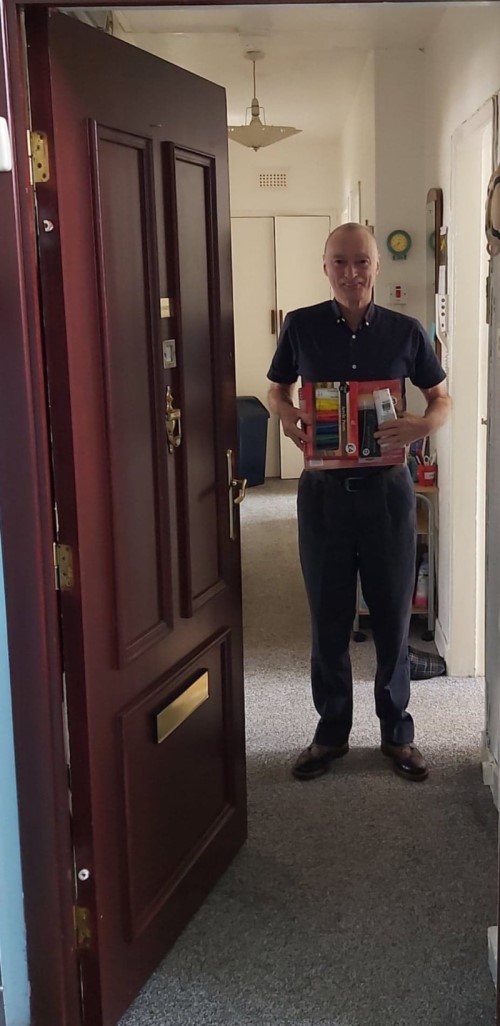 Cassiltoun Housing Association has received £61,240 from the Scottish Government's Supporting Communities Fund toward its wide-scale Digital Inclusion Project and Youth-Led Community Chest Fund.
The project will see the procurement of over 100 devices and data packages, the training of Digital Champions, and a joined-up partnership approach to reducing the digital divide in the area alongside £10,000 for young people to apply to for support.
Cassiltoun have been supporting residents digitally during the pandemic from showing people how to use ZOOM from a 2-metre distance in the close, talking people through issues over the phone, to lending the resources that they had previously.
Melvin, a participant in a weekly Art Workshop with Theatre Nemo, said: "Having the tablet for the art class was brilliant. I don't go on computers much and I'm definitely not a tech person but once you get used to using it is really useful. Having more devices to give out is a brilliant idea, it gives people the chance to communicate especially if you're stuck indoors and on your own like myself because you do need companionship and these things help create that link."
Paddy McKenna, community team coordinator, commented: "We ran a successful Digital Inclusion pilot last year to better understand the digital divide, people's learning aspirations and what approaches would work to tackle digital disinterest.
"Building on what we learned from this pilot alongside the innovation in the sector, we're excited to move forward with this Digital Lending Library and lead on the Castlemilk Digital Inclusion Working Group.
"This group aim to deliver a sustainable response beginning with mapping current delivery and the skills and resources in the area in parallel with creating a shared understanding of the many barriers to digital inclusion and a shared commitment to reduce these. Initial meetings have been full of real energy to get things going and we're excited to see what the outcomes are."
A number of local residents have also approached Cassiltoun's Community Team eager to digitally support neighbours, friends and family to get connected.
Paddy said: "Without the enthusiasm and willingness of local people, much of what we do would not be possible. We're looking forward to this being another way that people can share their skills with us, get involved with decision-making, and steer the direction of the project."
The Youth-Led Community Chest developed as youth specific issues have been amplified by the current situation, particularly as household incomes reduce and the strain on mental wellbeing increases.
This project will be managed by the Castlemilk Youth Complex where young people can apply for a variety of things such as college/university resources, work experience/interview clothes, travel/living costs, or for a tailor-made Youth Stress Centre package.
Nicole Syme, chairperson of Castlemilk Youth Complex, added: "It's amazing to have funds that we can allocate to young people. As young people ourselves we understand their needs better."