Churchill Tax Consultants to advise landlords and property developers with the help of Town and Country Property Auctions
---

---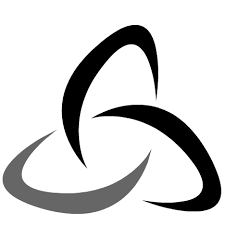 At this strange and difficult time we are adjusting our lifestyles like never before and hopefully everyone is staying safe and looking after their families including the older generation.
Now many people have had the time to reflect and look at ways of protecting their assets including property portfolios for their families, we at Churchill Tax Consultants are here to help businesses save and grow. We specialise in tax planning and tax investigations.
We are working with Liam Kidd, regional partnership manager at Town and Country Property Auctions Scotland, to offer our services to the many landlords and property developers who use Town and Country Property Auctions Scotland to grow their businesses.
The tax planning is an integral part of what we do to reduce a client's liabilities to ensure that they are paying the lowest amount of tax so that they can enhance their wealth and achieve their financial objectives sooner. Also with expert tax planning, they can secure their families future by mitigating inheritance tax and capital gains tax ensuring their family are not left with a tax bill of up to 68% of the client's assets which would go directly to HMRC.

We are also experts on tax investigations and just before the lockdown, we negotiated face-to-face with HMRC a reduction from £350k down to £32k - yes £32k. The client who is a property developer was obviously delighted and has now realised that he needs to secure his assets for his family and he has instructed us for the tax planning of his property portfolio.
Our tax advisers have worked in tax investigation teams at the 'Big 4' accountancy firms, niche tax investigation practices and within HMRC as senior tax investigators. We have successfully negotiated at all levels with HMRC and can also appear at any tribunals where we have an excellent record of success.
With Liam and all the team at Town and Country Property Auctions Scotland, we see a superb opportunity for both of our businesses to be able to offer an excellent service to all types of landlords and property developers who are looking to grow their businesses and build a future for their families at the same time.
For more information on Churchill Tax Consultants please contact me, Jim Wylie, on 07908 730655 or email me at jim@churchilltaxconsultants.com.