Clyde Valley Group holds series of open days in South Lanarkshire
---

---
During the course of the week of 21st October, Clyde Valley Housing Association held a series of open days which saw over 700 people visit their new social housing development in the centre of Larkhall, South Lanarkshire.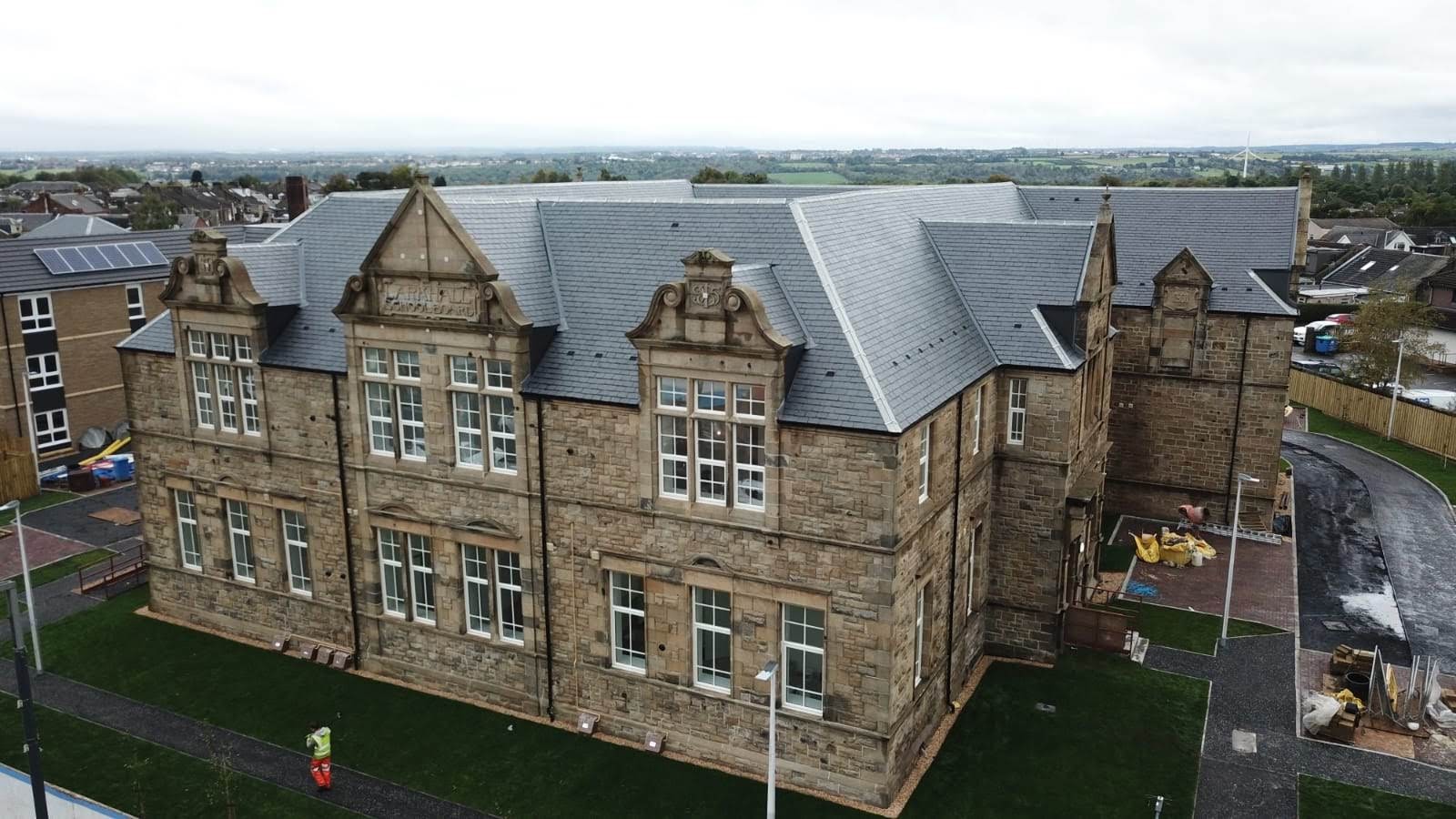 Many of these visitors were ex-pupils and staff of the school who were delighted to see the building persevered and put to good use.
Clyde Valley, in partnership with Rosewood Homes, undertook the development which was the result of a £4.4m investment, funded through a subsidy from Scottish Government and the housing association.
This has secured a magnificent building which has touched the lives of thousands of people in Larkhall and as well as providing 34 new high-quality affordable homes the location will continue to support the vibrant Larkhall community.
The school, originally called Union Street School, opened in 1866 and was used for a secondary school until 1974. It was subsequently the home of Glengowan Primary School until the new Glengowan school opened in 2012. The building was used for a brief period as a decant accommodation as other schools were provided in the area, but closed in 2015.
Clyde Vally welcomed pupils from the new Glengowan Primary School to visit the new development and showcase their artwork of the school, which was the result of a school competition during the October holidays.
Allan Murray, chairperson of CVHA, said: "We are proud to have retained a spectacular building that is a big part of Larkhall's history. We were overwhelmed so many people visited on our open days. Many expressed a real sense of nostalgia to see what had been achieved.
"This development represents town centre regeneration at its best with 34 quality affordable properties being delivered in the heart of a vibrant town centre."