Communities secretary told of 'vital' role of supported accommodation in homelessness battle
---

---
Supported accommodation is a vital resource in helping vulnerable young homeless people to build secure and stable lives, cabinet secretary for communities and local government, Aileen Campbell, has heard.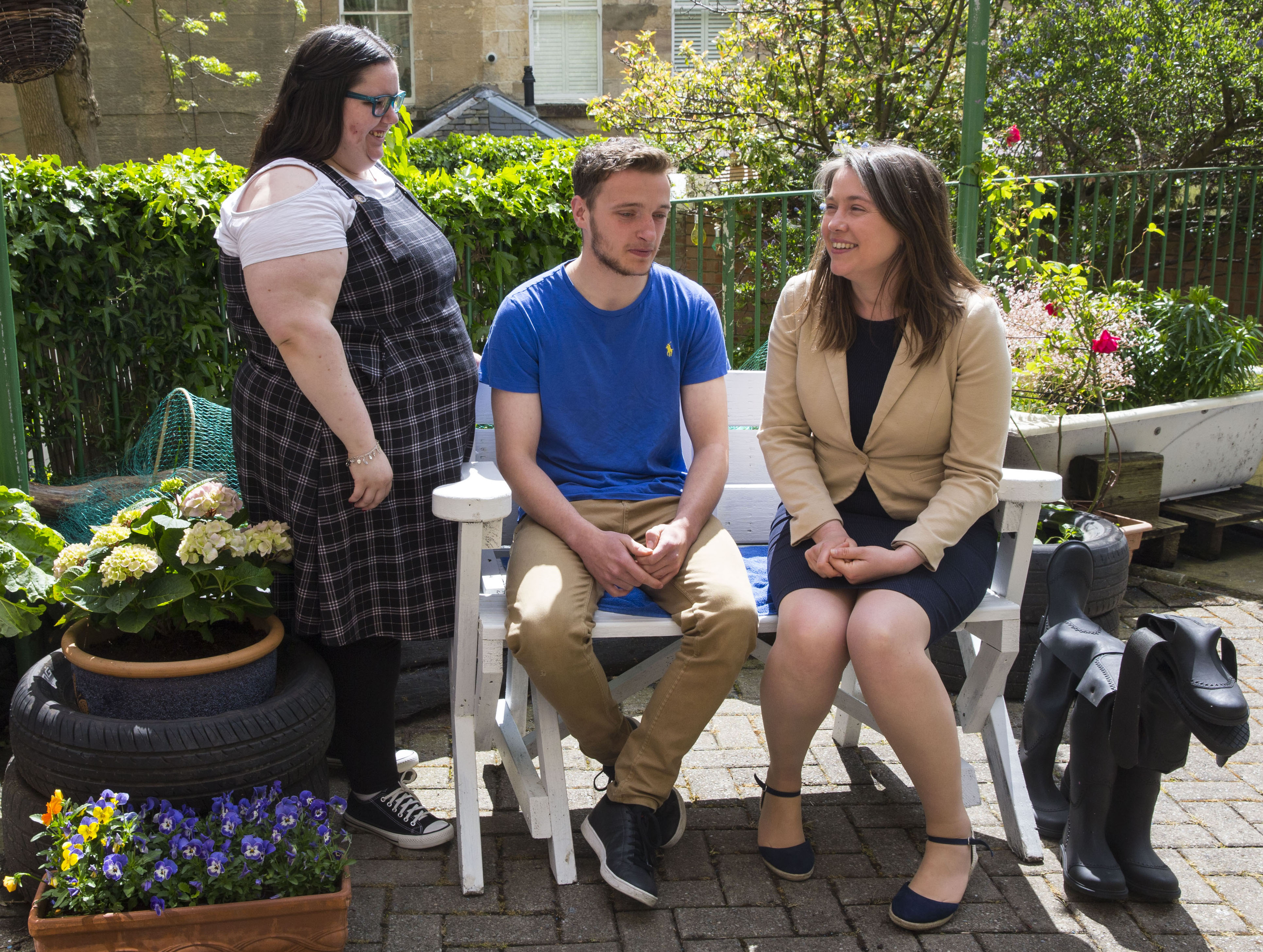 Ms Campbell saw the benefits of this first hand during a visit to Queens Cross Housing Association's award-winning Council for Homeless Young People (CHYP) project.
CHYP offers 24-hour supported accommodation to 13 young people aged between 16 and 21 in the West End of Glasgow. The project is aimed at young people who have been homeless for a variety of reasons including care leavers. Most have had a poor start in life and need a supportive environment to build trust and develop the skills and resilience to live successfully on their own.
"Providing a home is only part of the solution to solving homelessness," said Queens Cross chief executive, Shona Stephen.
"Vulnerable young people need to be nurtured and supported to build their confidence. Many have experienced difficult childhoods or mental health issues that make living independently problematic for them.
"Without the type of support that CHYP and its sister project Firestation provides, there would be a good chance that the people we work with would end up back on the streets and unfortunately become part of the homelessness statistics."
Shona, who sat on the Scottish Government's Homelessness and Rough Sleeping Action Group, said that supported accommodation had a proven track record in helping young people build positive futures.
CHYP has been working with young people for over 25 years. In this time over 500 residents have been supported to have a home where they feel secure, respected and cared for.
"CHYP have such a caring and supportive staff team that put your thoughts and interests first. They have helped with all aspects of my life," said former resident Bronwyn Wyper.
While living in CHYP, Bronwyn explained how support was designed around her specific needs.
Communities secretary Aileen Campbell said: "We know that homelessness is often the fault of systems, and that's especially true for young people who experience homelessness after living in care, or suffering adverse experiences in early life.
"We want to ensure that nobody leaves care into homelessness.
"That's why I welcome the excellent work of the youth homelessness team at Queens Cross to provide safe and secure accommodation for vulnerable people."
Queens Cross's youth homelessness service was recently highly commended at the UK Housing Awards.