Community events mark 40 years of Thenue
---

---
A weekend of family fun helped Thenue celebrate 40 years of delivering for its communities.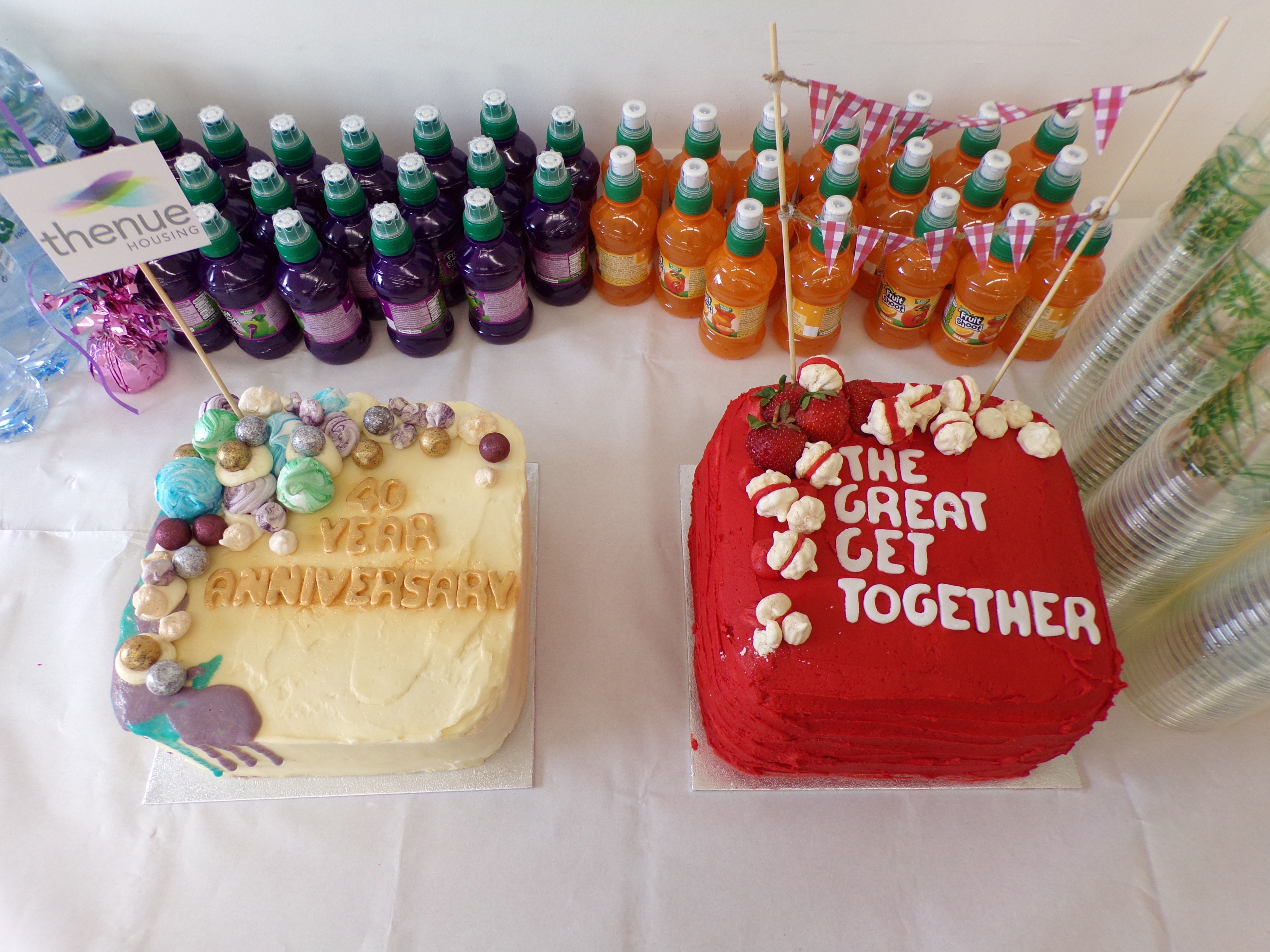 Three locations where Thenue has its stock staged events designed to involve everyone in celebrating four decades of the Association.
Thenue timed the weekend of celebrations to coincide with the nationwide 'Great Get Together' which was inspired by the family of MP Jo Cox whose tragic death shocked and appalled the entire nation in 2016.
The thinking behind the Great Get Together is that it is an opportunity to bring people together to celebrate kindness, respect and all that we have in common- values which Thenue promotes. The events were organised by Thenue's Area Associations- organisations affiliated to the organisation and which are deeply engaged in their respective communities.
Bridgeton & Dalmarnock Area Association held a kids' fun festival during the day followed by 'The Great Night In' - aimed at anyone over 18 to come together and meet neighbours and friends.
Cranhill Area Association held a fabulous community fun lunch, complete with clown, fun activities and a sizzler of a barbecue
Netherholm Area Association in Castlemilk staged a well-attended family fun day in is new community hall which the community campaigned for over many years to build. Free hot dogs and a bouncy castle helped make the event a huge hit.
Charles Turner, chief executive of Thenue, said: "We wanted to make sure our communities are at the heart of our celebrations this year and our Area Associations rose to the challenge with great enthusiasm."
Thenue celebrates the 40th anniversary of its founding in 1979 at the end of October.