Consumers 'must be protected' from costs of de-carbonisation in heating
---

---
Citizens Advice Scotland has backed a new report which calls for consumers to be protected from the costs of de-carbonising heating.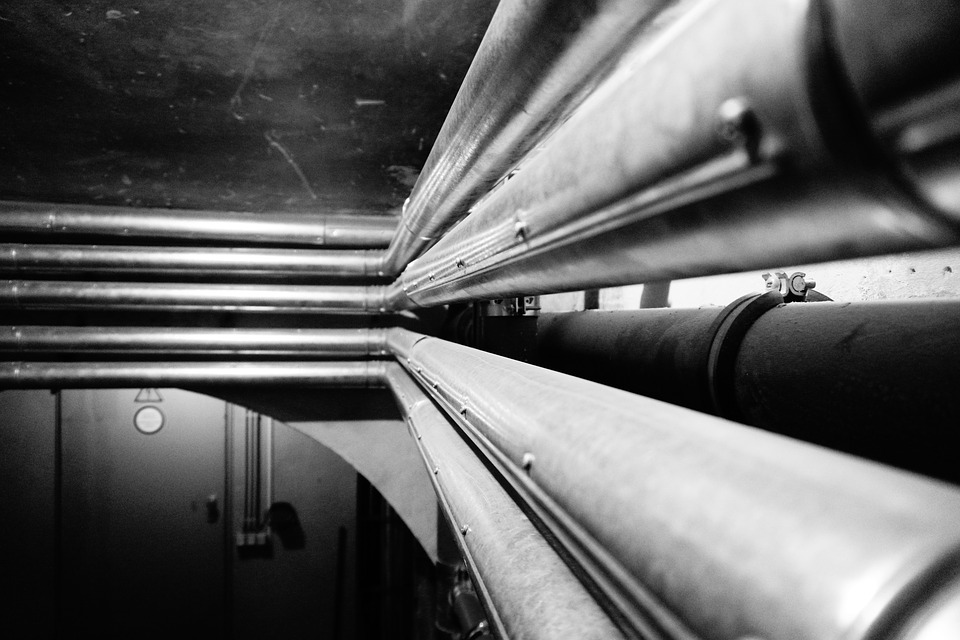 Published today by Citizens Advice in England and Wales, the report concludes that the lack of a credible plan to decarbonise the way homes and businesses are heated risks failing consumers and undermining public confidence.
The charity is calling on the UK Government to close gaps in the regulation of decarbonisation innovations such as heat networks.
Heat networks are a significant part of the government's efforts to reduce carbon. They are distribution systems of insulated pipes that takes heat from a central source and delivers it to a number of buildings.
While just 2% of households currently get their heating and hot water through a heat network, this will rise to an estimated 1 in 20 homes by 2030. By 2050, more than five million homes could be heated in this way.
In today's report, Citizens Advice sets out the need to regulate heat networks and create a consumer advocate for heat network users. Some of the common problems it helps people with include:
Billing errors - consumers don't receive regular bills, which can lead to high 'back-bills' or incorrect bills
Standing charges - consumers are confused about standing charges and can feel unable to reduce heating costs because of high, and increasing, standing charges.
Lack of information - many people don't understand how their heat network operates, how their bills are calculated, or where to turn to complain.
The charity is warning that, because heat networks are not regulated, many more people risk being exposed to the same issues unless reforms are put in place.
Citizens Advice said it believes that problems experienced by heat network customers demonstrate the importance of managing the decarbonisation process properly.
Despite the immensity of the challenge, there is no credible UK-wide strategy to achieve the government's decarbonisation targets - including how consumers will be protected as new innovations are introduced, and where the costs will fall.
With most of the costs to decarbonise the energy system currently paid for through energy bills, Citizens Advice is warning that those on low incomes could end up paying a disproportionate share of that cost.
To address this, the charity is calling on the government to:
Establish an independent commission to determine the fairest way to pay for the energy transition, including the shift to low-carbon heat
Legislate to extend Ofgem's powers to regulate heat networks and establish an independent consumer advocate for heat networks in the forthcoming Energy White Paper
Consult on a strategy to decarbonise heat, which includes plans to improve energy efficiency of existing and new housing stock.
Gillian Guy, chief executive of Citizens Advice, said: "The way we heat our homes needs to undergo a major transformation. How we manage that process, and fairly distribute the costs, needs the urgent attention of government.
"An independent commission is the only way to make sure the pathway to net zero is assessed in a rigorous, transparent and timely way.
"Consumers must be at the heart of the process, with the right protections built in for them now. The Energy White Paper is the perfect opportunity to fill the regulation gap for heat networks, and set the standard for future innovations.
"We need to get these decisions right now to prevent the bad practice of today becoming the standard practice of tomorrow."
Emma Grant-McColm, energy policy manager at Citizens Advice Scotland, added: "The Scottish CAB network helps hundreds of thousands of people in Scotland every year, many of whom are struggling with fuel costs. We believe it is vital that the transition to a low carbon economy is made in a way that protects and supports consumers.
"That's why we have long called for the regulation of heat networks to ensure that consumers are fully protected for issues like fair billing and rights to redress. This is especially important in Scotland where the number of heat networks are expected to ramp up over the next decade under ambitious targets. We urge the UK Government to consider how consumer protections can be applied in Scotland.
"We support the call by our colleagues in England and Wales for the UK Government to outline a decarbonisation strategy. In particular, it should confirm its position on the future of the gas network. For Scottish households that are off the gas grid, electric heating is much more expensive than gas.
"Over half of all electrically-heated households in Scotland are estimated to be in fuel poverty. The future of gas and low carbon heating will therefore have a significant bearing on fuel poverty levels in Scotland. Consumers and industry need a clear direction from both the UK and Scottish governments on this."