Continued pause on housebuilding 'unfair' to economy, say Scottish Conservatives
---

---
Housebuilders should be given the green light to return to work safely in Scotland, according to Scottish Conservative leader Jackson Carlaw.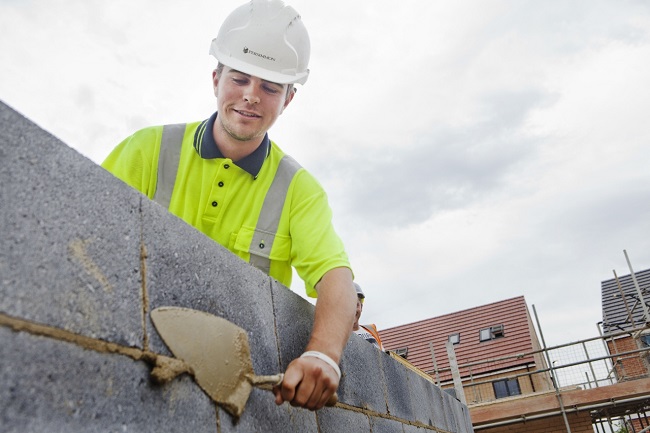 With major firms such as Taylor Wimpey, Persimmon and Redrow returning to work in England and Wales, Mr Carlaw said "they should be able to do so here".
Explaining its decision, Taylor Wimpey stated that it does not expect to start work in Scotland "until a return to construction receives the Scottish Government's support".
Citing an 11% rise in the housebuilder's share price on the back of the return to work, the Scottish Conservative leader said a similar move north of the border would suggest a return boost to Scotland's economy.
Mr Carlaw said: "We can't have a situation where building sites are back up and running in the rest of the UK, but lie empty here.
"That would be an unfair blow to our economy, not to mention the people across Scotland who are waiting to move into these much-needed new homes.
"If construction firms can get back to work safely in England and Wales, then they should be able to do so here.
"We appreciate that public health and the protection of life are the biggest priorities – but if housebuilders can do that without risking those things, it has to be looked at.
"We've always said we will support a divergent approach in Scotland if it can be shown that it's of benefit for Scotland.
"That's why the SNP government has to allow housebuilders back to work under new conditions, or explain very clearly and convincingly why they cannot."
At First Minster's Questions this week, Bruce Crawford MSP asked about the considerations that are being given to returning Scotland's construction industry back to work when it's safe to do so.
Nicola Sturgeon replied: "Well we're considering all these matters carefully, and we will continue to do so, but the current position is unchanged and that is all but essential construction sites, in our views, should remain closed to help save lives and protect the health service.
"I want to reiterate our thanks to construction workers who are continuing to work on essential projects and of course to all businesses who continue to act responsibly. That said, we're very aware that the longer lockdown continues in this very severe form, the greater the impact on industry, which is why we are putting in place unprecedented levels of support.
"Ministers certainly share the ambition to get businesses back to work as soon as possible, but this absolutely must be done with public health and safety as the first priority. To support this, the local government, housing and planning minister is chairing meetings of the Construction leadership Forum, and that includes the development of safe site operating procedures."
Read all of our articles relating to COVID-19 here.