Councils back plans to force sale of empty homes
---

---
Plans to introduce compulsory sales orders (CSOs) for empty homes in Scotland have been backed by a number of councils.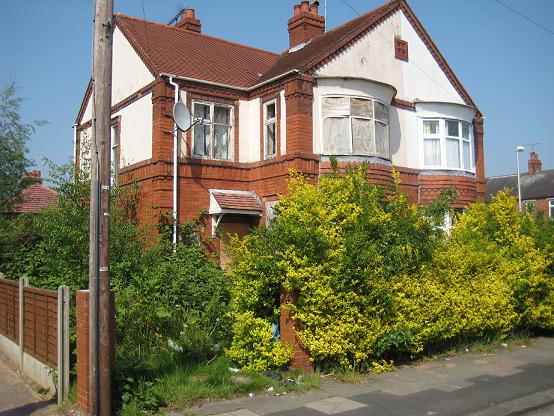 The initiative would allow local authorities to put homes which have been vacant for an undue period of time up for sale at public auctions.
The Scottish Government has pledged to bring in the powers by 2021.
Statistics from the National Records of Scotland show that of the 2.6 million dwellings in Scotland in 2017, 105,000 (4%) were unoccupied.
More than 79,200 of those were vacant properties, with the remaining 25,700 being second homes.
Evidence submitted to a Holyrood committee inquiry into the problem of empty homes in Scotland state that homes can become empty for various reasons including bereavement and inheritance.
The papers also highlight the support of several councils for the CSOs.
Glasgow City Council wrote: "The introduction of compulsory sales orders (CSOS) should be implemented as soon as possible as these would enable local authorities to force the sale of a derelict or abandoned property if it has been lying empty for more than 12 months."
Fife Council said the orders could be an "easier and less complicated tool" than the current compulsory purchase orders, which tie the council in to purchasing the empty property, a view echoed by Angus Council.
West Dunbartonshire Council said: "The introduction of compulsory sales orders could play a role in assisting empty homes officers to encourage home owners to either rent, sell or move into the empty home."
Rural Housing Scotland also backs CSOs, as does housing and homelessness charity Shelter Scotland and the Scottish Empty Homes Partnership. The latter two organisations said in a joint submission that CSOs, as with all enforcement options, "should never be a first choice approach for bringing empty homes back to use".
Ahead of its first inquiry evidence session today, local government and communities committee convener, James Dornan, said: "While some local authorities have introduced an empty homes officer to help tackle this issue, the committee is determined to learn of any other workable solutions which can bring these properties back into use."
Figures released earlier this year showed the number of second homes north of the Border had nearly halved in the last six years.