Cunninghame agrees inclusion of new homes in investment plan
---

---
Cunninghame Housing Association, working in partnership with North Ayrshire Council and the Scottish Government, has agreed on the inclusion of the Green Street/Vernon Street building within the North Ayrshire Strategic Housing Investment Plan.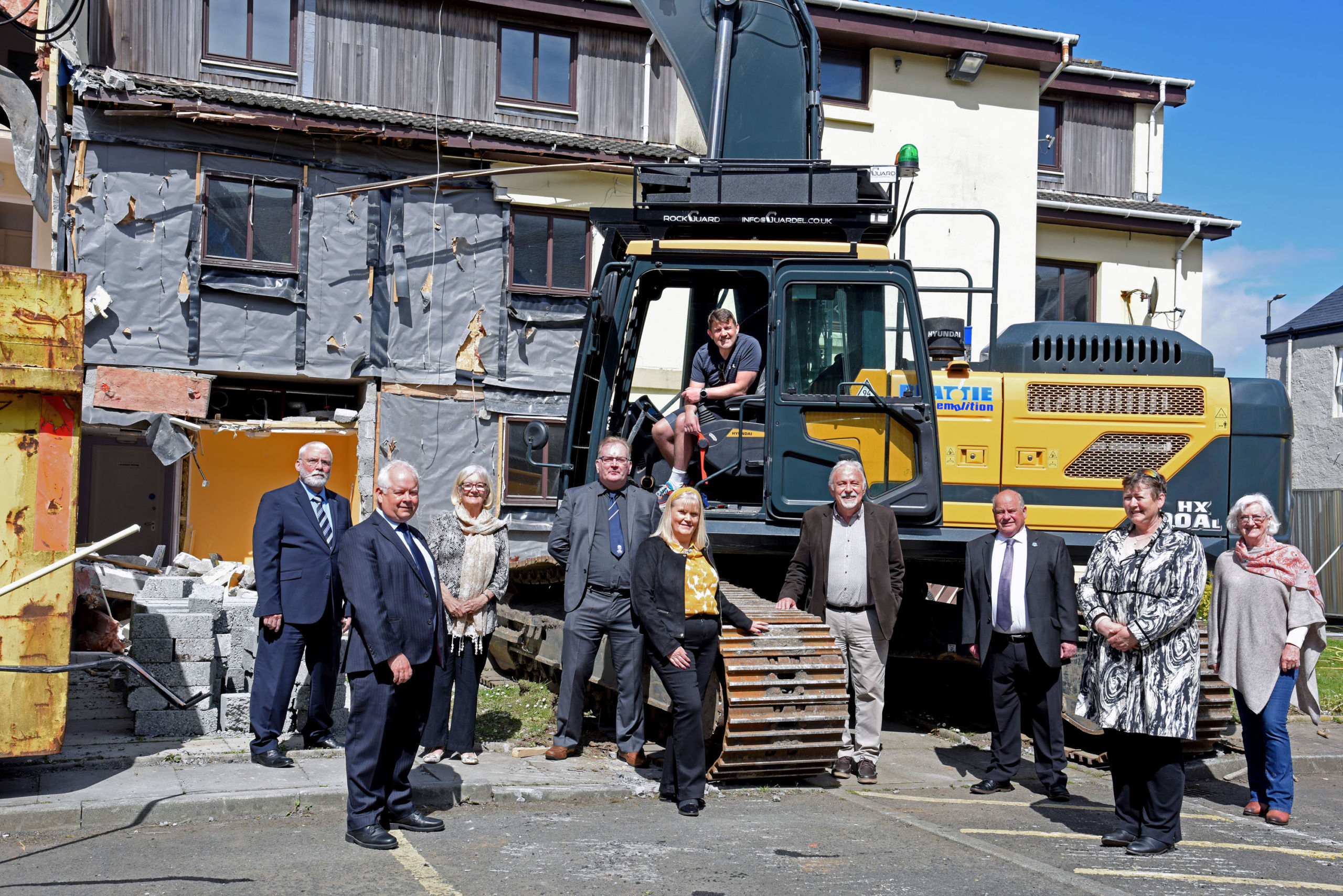 The existing building will be demolished with a new development planned. The new project will see the delivery of 24 new flats, with lift access to enable the flats to be fully accessible on all floors. The flats will be designed to accommodate those with mobility needs.
The demolition contract has been awarded to Geo Beattie & Sons and demolition work commenced on site on May 4. Demolition work is likely to take around 8 weeks with the new build project scheduled to start on site in February 2022.
A ceremony was held on site on May 17 to mark the start of the demolition contract, with Councillor Jim Montgomerie (who started the demolition) with the Association's board members in attendance.
Councillor Montgomerie said: "I am delighted to see our latest housing development start in Saltcoats. It is in a fantastic location with easy access to the Town, bus stop and railway station. I am really looking forward to seeing it completed."
Frank Sweeney, CEO Cunninghame Housing Association, added: "The new flats with lift access in this prime Saltcoats town centre site will bring much needed houses for those with mobility issues."