Cunninghame Housing Association celebrates 35th anniversary
---

---
Cunninghame Housing Association (CHA) celebrated its 35th birthday at its Staff and Board of Management Long Service Awards ceremony held at the Waterside Hotel, Seamill on Friday 29th November.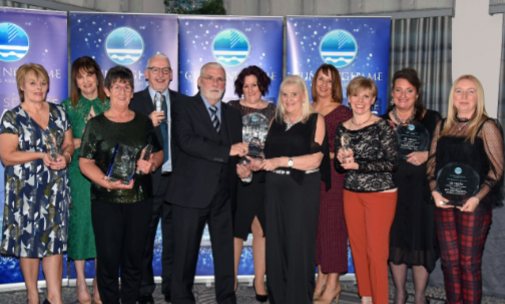 The celebration evening raised a total of £5,217 to be split equally between the North Ayrshire Foodbank and Salvation Army Toy Appeal to purchase Christmas presents for children.
At the evening event, CHA premièred its "35 Year Journey", detailing its history, its people, its success and its strategy going forward.
Frank Sweeney, chief executive of CHA, said: "This was our third year holding our Staff and Board of Management Long Service Awards. These are great achievements to recognise and celebrate all our people and this linked to the monies to be donated to our two nominated charities helps to demonstrate that we are more than just a landlord."