Cunninghame Housing Association to sponsor Unsung Hero category at D&G Life Awards
---

---
Now beginning to deliver high-quality affordable houses for rent in the communities of Annan, Gretna and Lockerbie, Cunninghame Housing Association is to sponsor a category in the upcoming D&G Life Awards 2019.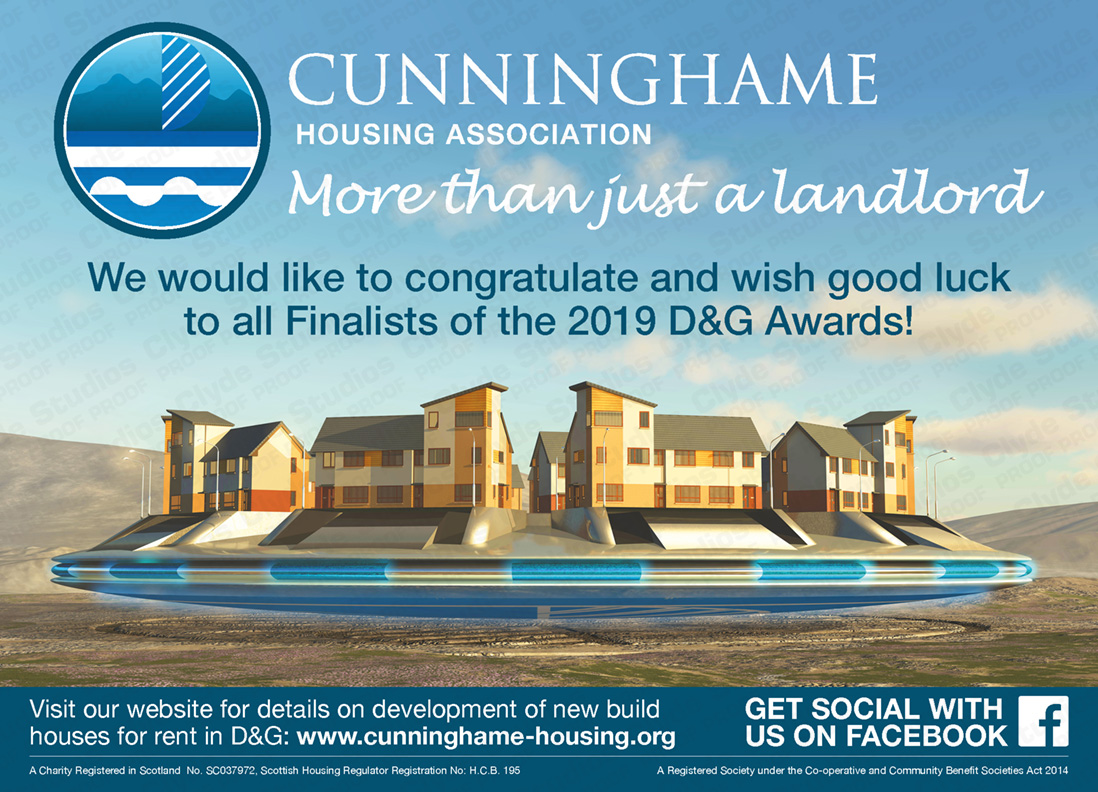 The Association will sponsor the 'Unsung Hero' category which is featured under the 'Young People Class of 2019' section of the awards.
The event will take place on November 8 at the Easterbrook Hall in Dumfries.
Cunninghame offered its congratulations to all the finalists and said "we look forward to meeting you all on the night".