Edinburgh announces additional £611k for third party grants
---

---
An additional £611,000 is being distributed to support voluntary organisations helping vulnerable and disadvantaged young people and their families across Edinburgh.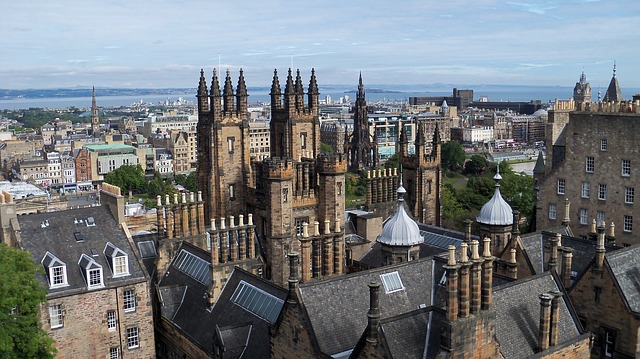 The decision was unanimously approved at a meeting held by the City of Edinburgh Council's policy and sustainability committee yesterday.
The groups, which include youth projects, children's clubs, mental health charities and BAME groups, are being funded by the third party grant programme run by the communities and families service of the council.
The extra money means this year's annual grants will total nearly £4 million. Initial funding of £3.37m was proposed at the education, children and families committee in March 2020 but was put on hold after deputations from community groups.
A short life working group was set up to review the grants process and report back this month. The conclusions it reached included agreeing the previous recommendations and restoring funding to groups in the Scottish Index of Multiple Deprivation (SIMD) 1 and 2 areas of the capital and BAME organisations.
Although 80% of the recommended awards were being distributed to organisations tackling poverty, the integrated impact assessment identified an imbalance in funding being delivered for services across SIMD 1 and 2 areas and also significant impacts on organisations providing services for the BAME communities.
The effects of the coronavirus pandemic were also taken into account by the working group as there will almost certainly be a rise in unemployment after lockdown which would adversely affect SIMD 1 and 2 areas.
As a result, a cross-party addendum agreeing funding for an extra £611k was approved.
Ian Perry, education convener, said: "The additional £611k that has been agreed by all political parties means we are meeting our primary objective for supporting vulnerable and disadvantaged young people and their families across the whole of Edinburgh especially in SIMD 1 and 2 areas.
"We need to ensure during this COVID-19 crisis that our most disadvantaged communities are well supported and that this support is equitable across the areas that need it most. These communities are likely to be hardest hit during the outbreak and more likely to experience the worst effects of the inevitable crisis.
"We've already seen countless examples in the past 10 weeks of communities coming together to support vulnerable families. Now more than ever we need to continue our partnership work with the third sector and voluntary organisations as we help people rebuild their lives again and this funding will help support this aim."
Alison Dickie, education vice convener, added: "Our Children's Services Plan has been the driving force for our grants programme focussing on the outcomes that best support the children, young people and families most impacted by poverty and disadvantage.
"This has resulted in 85% of the awards now being distributed to organisations tackling poverty. We're also supporting services that deliver for children, young people and families, particularly those with lived experience of the care system, disabilities, young carers, LGBT, and BAME young people.
"The organisations we are supporting are already working hard for people living in SIMD 1 and 2 communities and these grants and decisions will help to ensure there is no gap in provision and also an equity of investment."
Nineteen organisations are benefitting for the first time and the money will be distributed to all groups until 31 August 2023 with the first year's funding starting on 1 September this year.
In total 186 applications were received from 129 different organisations who submitted bids of £26.4m for the £10.1m three-year fund.
Five priorities were identified to support council objectives to improve the overall health and wellbeing of young people and their families. They are:
Improve learning and developmental outcomes for disadvantaged babies, infants, children, young people and their families including care experienced young people
Improve mental health and wellbeing outcomes
Support the personal and social development of young people through the delivery of effective universal youth work programmes
Improve the level of participation in learning opportunities for all secondary school age young people and continue to increase positive destinations
Ensure that children and young people's health and wellbeing are not damaged by alcohol and drugs through the delivery of effective drugs and alcohol prevention work and substance misuse services