Edinburgh council targets three-year balanced budget
---

---
The City of Edinburgh Council is targeting a three-year balanced budget to help achieve long-term change in the city.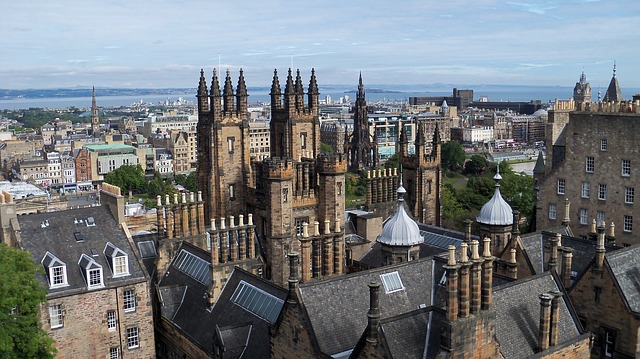 Councillors will meet this Friday 14 February to discuss six steps for boosting sustainability, tackling poverty and improving residents' wellbeing over the course of the next decade.
Designed to secure Edinburgh's spending priorities, in the context of increasingly challenging financial circumstances, the six programmes of work are contained within a report detailing the next phase of the council's Change Strategy.
Members of the Finance and Resources Committee will consider the suggestions alongside detailed proposals for agreeing the city's annual budget next Thursday 20 February and planned savings of £87.3m over the next three years.
One year into a four-year plan, the Change Strategy has already achieved savings of over £30 million for the council, while delivering improvements to frontline services across the city and major investment towards health and social care, the building of new schools and thousands of affordable homes.
Since last year's budget, the council said it had made "significant progress" against its target to deliver 10,000 new affordable homes by 2022, with 2,000 homes currently under construction across 35 sites. A £153m improvement is making upgrades to nearly 600 buildings, with £67m spent building new or refurbishing schools, while an additional £15.7m has been put towards health and social care. The start of the tram to Newhaven extension is underway and more than £7.4m has been invested into active travel and cycling around the city, alongside an £11m street lighting upgrade to LED.
The next phase of the strategy builds on this work, identifying six programmes with practical steps for continuing to achieve Edinburgh's spending priorities in this year's Council budget and beyond.
The six programmes are:
Prioritising poverty and wellbeing
Developing a long-term Prevention Strategy based on the results of the Edinburgh Poverty Commission and the findings of the Homelessness Taskforce, and redesigning council services which maximise residents' wellbeing.
Working to reach net zero carbon
Co-sponsoring the establishment of the Edinburgh Commission for Climate Action - an independent body that will advise and support the whole city to play its part in protecting our environment for future generations - and building on the city's net-zero short-term improvement plan with a City Sustainability Strategy.
Building an inclusive city
Finalising and actioning a new City Plan and City Centre Transformation strategy to guide the future shape of the city and fulfilling the ambitions of Edinburgh's 10-year City Mobility plan to change the way that people move around the city.
Operating a 21st Century estate
Launching a new Land and Property Commission to better identify sites for new housing, release depots and yards for redevelopment and capital for investment, reduce costs and carbon emissions - complemented by a new Estate Strategy examining all aspects of how the council runs and maintains buildings and land.
Being an efficient and modern council
Paying the baseline Living Wage to all employees, working to close the gender pay gap and improve diversity, and breaking down stigma associated with mental health conditions. We will also be reviewing senior management structures and costs.
Empowering citizens and empowering colleagues
By introducing new standards for consultation and co-designing services across the Council and fulfilling our commitment of 1% of council budgets being invested through participatory budgeting by 2021.
Adam McVey, council leader, said: "We need to think big and be bold to become the type of city people have told us they want to live and work in - an inclusive, sustainable and progressive city which prioritises frontline services and its most vulnerable citizens, puts an end to poverty and acts now against climate change – and we shouldn't be afraid to make challenging decisions in order to get there.
"That's why we're changing the way we do things, committing to a longer-term, three-year budget plan, paving the way for record capital investment in areas like new schools, new affordable new homes and sustainable transport. The six steps outlined in this report will make sure we remain focused on our key aims while providing the best services possible for the people of Edinburgh."
Cammy Day, depute leader, added: "Like all councils, we're facing unprecedented levels of financial uncertainty and we'll need to make tough choices in order to prioritise the big changes Edinburgh wants and needs. The six areas have been shaped by many years of feedback, through our budget consultations with tens of thousands of Edinburgh residents. This is about focusing on frontline services which lift people out of poverty and support Edinburgh's ambitious sustainability goals.
"Most councils will currently be considering how to set a one-year budget. We're going further by looking at how we will balance our budgets over the next three years. We'll do this while also continuing to push for the powers we need to introduce innovative new funding mechanisms for Edinburgh, such as the tourist tax and workplace parking levy."