Eildon aims to 'deliver inclusive growth' with new five-year strategy
---

---
Dementia, homelessness, fuel poverty are among the key areas of focus identified in Eildon's new five-year strategy which outlines its ambitious plans for the future.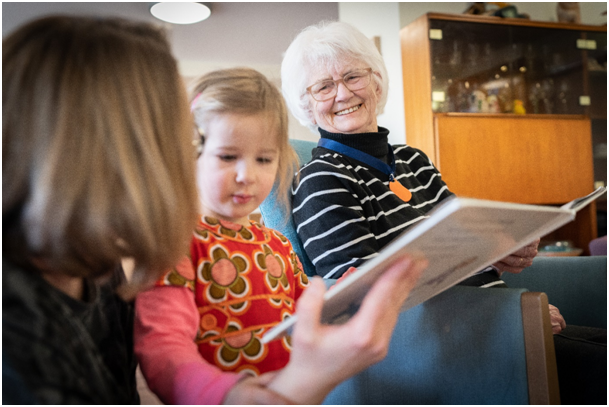 Launched this week, 'Delivering Inclusive Growth across the Scottish Borders' follows the most extensive consultation and engagement exercise the Association has ever undertaken.
Chief executive Nile Istephan said: "Eildon is a well-established and high performing organisation with a well-earned reputation as one of Scotland's leading housing and care providers. We are proud of what we do and are committed to continually improving our existing services.
"But we also recognise that there is significant unmet need for us to address, which is why we decided to embark on an extensive consultation and engagement exercise to help shape the direction of the group's strategy for the next five years."
Combined with the new strategy Eildon has commissioned a video outlining its plans for the next five years. Full copies of the strategy as well as an Executive Summary are available.
Nile added: "Our new strategy focuses on the responses given from the three key groups we consulted: our customers, our stakeholders and our people (board and staff members). The issues that came out most strongly were that we should continue to provide new high quality, affordable and sustainable homes for our communities and develop and deliver new services to respond to the specific needs of our older population, those living with dementia and groups vulnerable to becoming homeless.
"In addition to our very ambitious growth strategy, which will invest many millions of pounds in the Borders and generate and sustain hundreds of jobs, we will also be investing heavily in improving and modernising our existing homes and services. We will be creating a new squad to deliver the next phase of our modernisation programme to renew kitchens, bathrooms and heating systems in our existing homes, and also making greater use of technology to give our customers greater choice in how they receive services from us.
"We are also undertaking an exciting pilot to build highly sustainable new homes using techniques such as Passivhaus standards, thus ensuring we respond to the environmental and carbon reduction challenges we face. These are simply the highlights of a wider and highly ambitious strategy that we have set ourselves, playing a significant part in delivering inclusive growth across our communities."