Eildon celebrates top national award for new Selkirk development
---

---
Eildon Housing Association has spoken of its "delight" after its latest development at High Street/Chapel Street in Selkirk was recognised as the Best Small Affordable Housing Development of the Year at the recent Scottish Home Awards.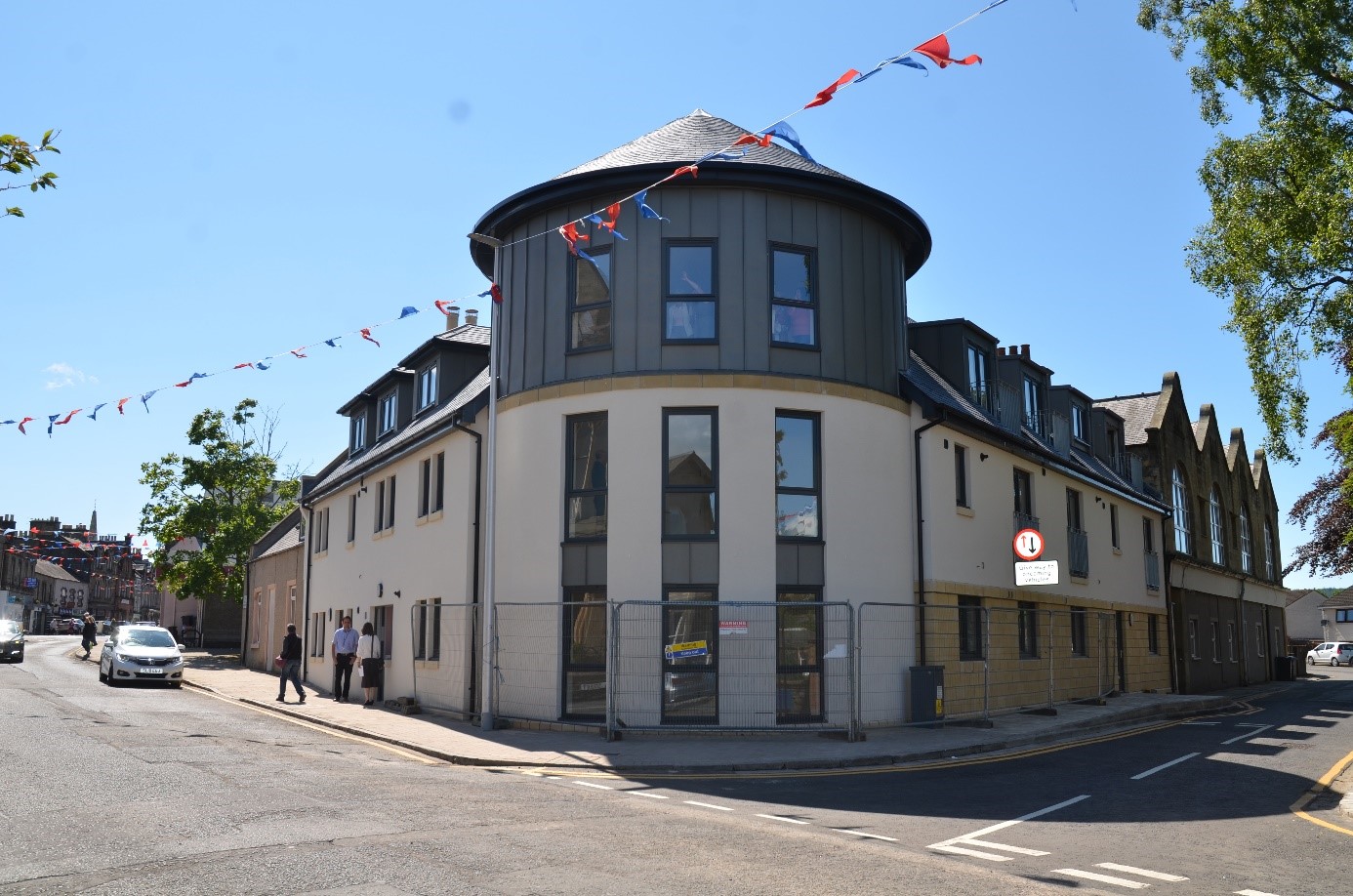 The new development provides 10 much-needed, high quality 1 and 2 bedroomed homes. Its creative design ensures that this challenging site in a sensitive town centre location, has been developed to both regenerate the local area and also provide high quality accommodation.
Nile Istephan, chief executive of Eildon Housing Association, said: "We are particularly proud of this new development and our equally deserving new scheme at Craigpark, Galashiels, both of which were finalists in this competition. We are absolutely delighted to have won this award as we know we were up against stiff competition this year in this category.
"This award continues a long line of success at national awards over recent years and is the second year in succession that we have achieved this award. This reinforces the value that Eildon brings to Borders communities with the investment we are able to make, working in partnership with Scottish Borders Council and the Scottish Government."
The total cost of the scheme was £1.374 million including a grant of £773k provided by Allia Ltd, through its arrangements with the Scottish Government to assist in the funding of new social housing provision.
Nile Istephan added: "Eildon has ambitious plans to invest heavily in our region and we are taking forward a wide range of further new affordable housing developments which are of equal high quality. We are hopeful they will receive similar recognition in the future as we continue to work to deliver inclusive growth for the Borders."