Energy bill 'lifeline' to be extended and increased under new White Paper
---

---
The UK Government has published its Energy White Paper, which details plans for what the government describes as a fair and affordable transition to lower carbon power production, heating, industry and transportation.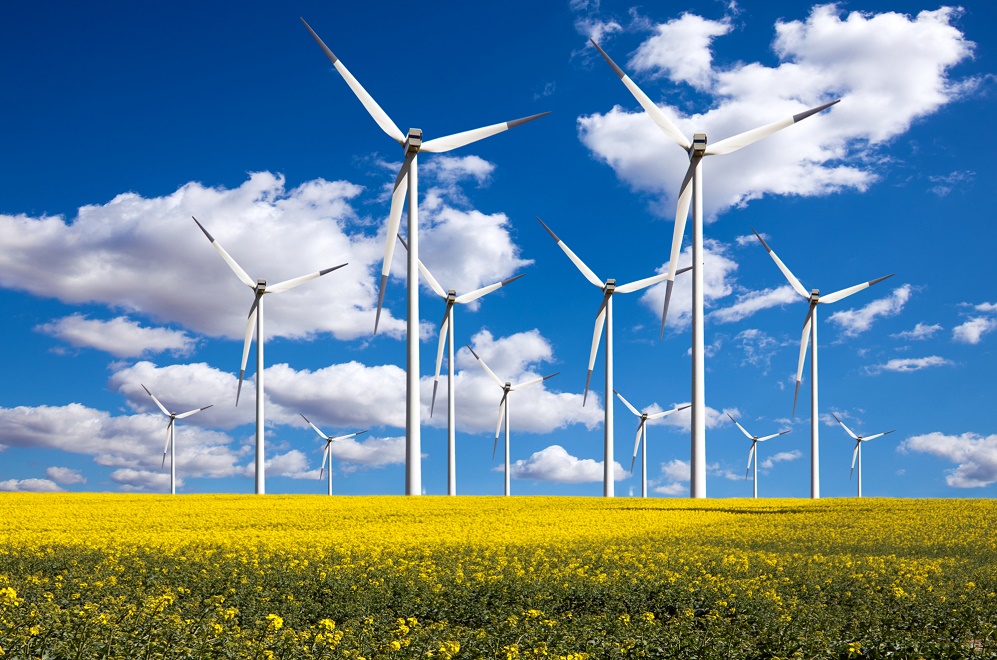 The paper sets out specific steps the government will take over the next decade to cut emissions from industry, transport, and buildings by 230 million metric tonnes – equivalent to taking 7.5 million petrol cars off the road permanently – while supporting hundreds of thousands of new green jobs.
The government said it will also boost competition in the energy retail market to tackle the 'loyalty penalty' – longstanding customers who pay more than new ones – and by providing at least £6.7 billion in support to the fuel poor and most vulnerable over the next six years.
Core parts of the Energy White Paper include:
Supporting up to 220,000 jobs in the next 10 years. This includes long-term jobs in major infrastructure projects for power generation, carbon capture storage and hydrogen, as well as a major programme of retrofitting homes for improved energy efficiency and clean heat.
Transforming the UK's energy system from one that was historically based on fossil fuels to one that is fit for a net zero economy, changing how we heat our homes and travel, doubling our electricity use, and harnessing renewable energy supplies.
Keeping bills affordable for consumers by making the energy retail market truly competitive. This will include offering people a simple method of switching to a cheaper energy tariff, and testing automatically switching consumers to fairer deals to tackle loyalty penalties.
Generating emission-free electricity by 2050 with a trajectory that will see us have overwhelmingly decarbonised power in the 2030s. Low carbon electricity will be a key enabler of our transition to a net zero economy with demand expected to double due to transport and low carbon heat.
Establishing a UK Emissions Trading Scheme (UK ETS) from 1 January 2021 to replace the current EU ETS at the end of the Transition Period. It increases ambition on reducing emissions, and provides continuation of emissions trading for UK businesses and certainty on how they operate.
Continuing to explore a range of financing options for new nuclear with developers including the Regulated Asset Base (RAB) funding model, which could help secure private investment and cost consumers less in the long run. Given the scale of the financing challenge, we will also consider the potential role of government finance during construction, provided there is clear value for money for consumers and taxpayers.
Delivering ambitious electricity commitments through our world-beating commitment to deliver 40GW of offshore wind by 2030, including 1GW of floating wind, enough to power every home in the country – while attracting new offshore wind manufacturers to the UK.
Investing £1 billion in state-of-the-art carbon capture storage in four industrial clusters by 2030 – sucking carbon out of industrial processes to stop emissions escaping to the air. Four low carbon clusters will be set up by 2030, and at least one fully net zero cluster by 2040, stimulating the market to attract new investors and manufacturers to reinvigorate our industrial heartlands.
Kick-starting the hydrogen economy by working with industry to aim for 5GW of production by 2030, backed up by a new £240m net zero Hydrogen Fund for low carbon hydrogen production.
Investing £1.3bn to accelerate the rollout of charge points for electric vehicles in homes, streets and on motorways as well as up to £1bn to support the electrification of cars, including for the mass-production of the batteries needed for electric vehicles. The rollout has levelling up at its heart, and will support economic growth across the UK - including in our strong manufacturing bases in the Midlands and the North East - while supporting the 169,000 jobs in our world-leading automotive sector.
Supporting the lowest paid with their bills through a £6.7bn package of measures that could save families in old inefficient homes up to £400. This includes extending the Warm Home Discount Scheme to 2026 to cover an extra three quarters of a million households and giving eligible households £150 off their electricity bills each winter. The £2bn Green Homes Grant announced by the Chancellor has been extended for a further year in the Ten Point Plan.
Moving away from fossil fuel boilers, helping to make people's homes warmer, whilst keeping bills low. By the mid-2030s we expect all newly installed heating systems to be low carbon or to be appliances that we are confident can be converted to a clean fuel supply.
Supporting North Sea oil and gas transition for the people and communities most affected by the move away from oil and gas production, ensuring that the expertise of the oil and gas sector be drawn on in developing carbon capture and storage and hydrogen production to provide new green jobs.
Citizens Advice Scotland fair markets spokesperson Kate Morrison said: "There is lots to be welcomed in the energy white paper and the long-awaited detail it provides on the route to net zero. In particular, CAS has been advocating for greater support to those struggling to afford their energy bills and so the steps set out toward retail reform and supporting those consumers struggling to keep their home warm are especially welcome.
"It is hugely important that the paper recommends that the Warm Home Discount is extended and updated. These are recommendations CAS made in our 'Mind the Fuel Poverty Gap' report published earlier this year. The Warm Home Discount is a lifeline for many households struggling with fuel costs and we welcome the recognition of the issue by the UK Government.
"However, with 1 in 4 homes in Scotland living in fuel poverty, and extreme fuel poverty increasing, we would welcome a discussion about the future design of the scheme in Scotland.
"We also welcome the government's commitment to tackle the loyalty penalty and getting consumers a better deal, however we are keen to see the detail about how this will work for all consumers.
"Lastly, we are pleased to see the government's plans to consult on 'strategic dialogue between the government, consumers and industry on affordability and fairness' and hope that this will lead to a robust consumer engagement campaign.
"Consumers must be at the heart of the energy transition and a strong consumer protection framework is essential if we are to reach net zero in a fair and equitable way."
Morag Watson, director of policy at Scottish Renewables, said: "Today's White Paper clearly establishes the Government's intention to shift the UK from a fossil fuel economy towards one powered by clean, green energy sources; with renewable energy acknowledged as delivering the cheap, low-carbon energy we need to achieve this.
"Scotland is already at the forefront of the energy transition with the equivalent of 90 per cent of its electricity consumption generated by renewable energy resources. The next priority is to decarbonise heat and transport and the White Paper provides the supporting context needed to ensure Scotland's abundant onshore and offshore wind resource is harnessed to address this.
"Scotland's renewables industry is currently worth £5.5 billion per year, with each additional gigawatt of renewable energy creating 1,500 jobs and adding £133 million GVA to the economy. Our industry will be critical to ambitions to fulfil the North Sea energy transition with Scotland ideally placed to deliver a growing percentage of the clean electricity and green hydrogen we need for the green economic recovery and to create new jobs.
"The ambition to grow heat pump installations to 600,000 per year by 2028 plus the commitment to place affordability and fairness at the heart of our reforms will also benefit Scottish home owners, especially those in remote rural areas where heating costs are disproportionately high."