European project looks to Queens Cross Housing Association for youth homelessness lessons
---

---
A European project has turned to Queens Cross Housing Association to learn lessons in managing youth homelessness.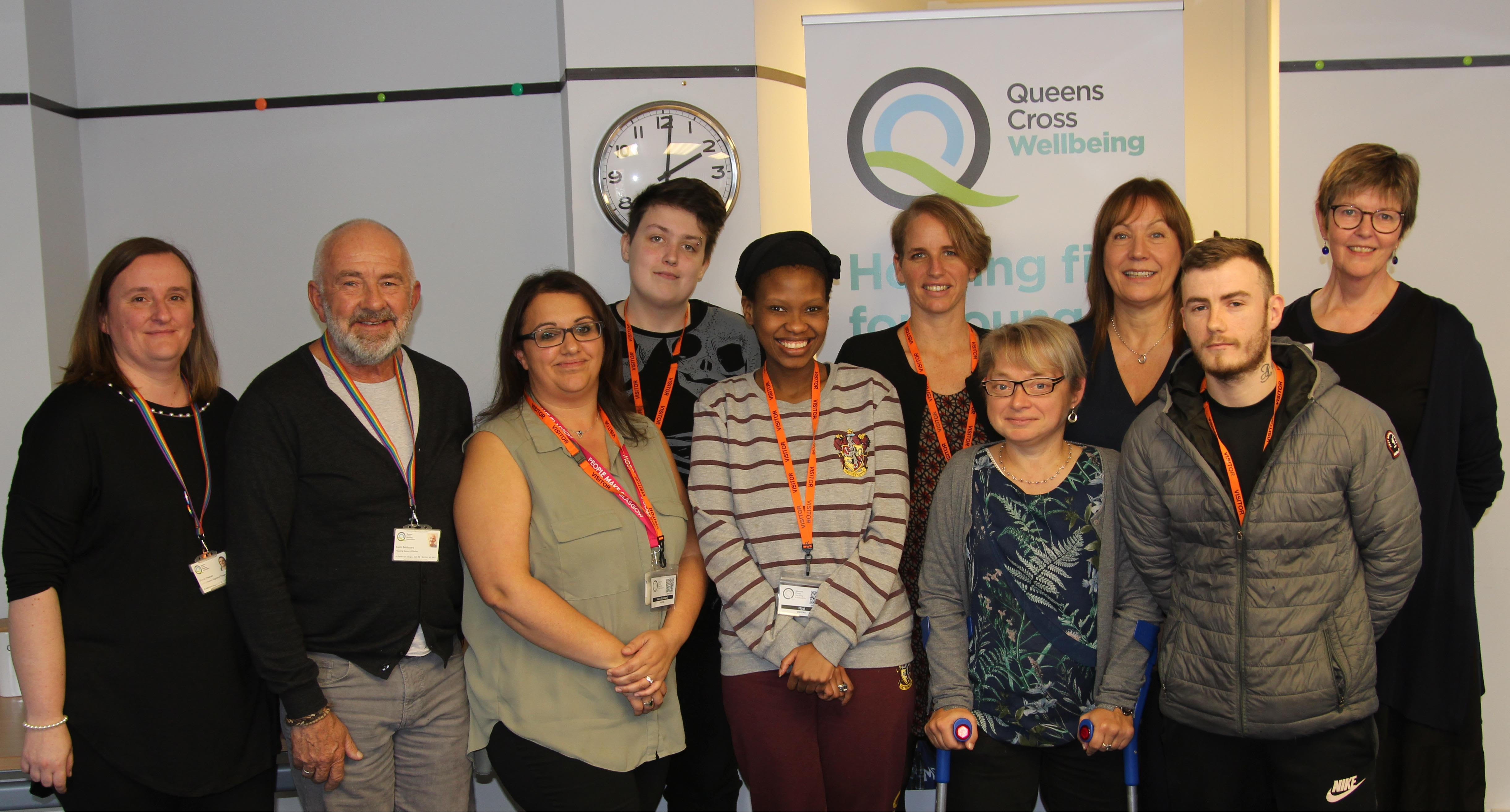 The ROOF: Ending Homelessness through housing first project run by URBACT, a Euro partnership that helps cities to work together to tackle common urban challenges, is touring several cities across the continent looking at ways of tackling homelessness more effectively.
Patricia Vanderbauwhede from Ghent in Belgium and project leader Liat Rogel from Milan were in Glasgow to look at Queens Cross's ground-breaking youth homelessness work and to talk to civic leaders.
The Association provides two projects to support vulnerable young people at risk of being made homeless.
One is a 13-person supported accommodation facility designed for young people aged 16-25 who do not feel they are ready to live independently. The other is a team providing outreach support to around 40 young adults to help sustain them in their own tenancies.
Both elements of the service were highly commended at this year's UK Housing Awards.
Shona Stephen, Queens Cross, chief executive, said: "We are delighted to be welcoming URBACT to Glasgow, the work they do in benchmarking and identifying best practise in housing is well respected across Europe. It's a great honour that they have chosen to come and visit the work we do to support vulnerable young people at risk of homelessness.
"Providing a home to this demographic is often the easy part, it is the help and support that they need to keep that tenancy going that is crucial if they are to build successful, independent lives. That is what our youth homeless service does so well."
URBACT has been fostering sustainable integrated urban development in cities around Europe for the past 15 years.
Liat Rogel, ROOF project leader, added: "Homelessness is such a complex issue, it only makes sense to work on it in an integrated and collaborative matter. Glasgow is part of a network of nine cities that will have the opportunity to exchange and learn from each other in order to improve their local situation, together with local stakeholder.
"Our visit to Glasgow helps us understand better the local situation and the services offered and we think it can offer a lot to ROOF project and to the city partners."