Fife Council agrees 3% rent increase
---

---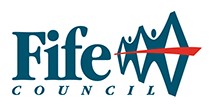 Fife Council has agreed a one-year rent increase of 3% for council house tenants from April 2020.
The announcement comes after the local authority set its budget for the year ahead amid a £15.449 million budget gap.
Councillor Judy Hamilton said that with the Housing Revenue Account, the council has the opportunity to control its own income – and take decisions by talking and listening to its tenants.
She said: "I am in no doubt that access to warm and secure housing is central to the wellbeing of families and communities. And, in order to protect that, we consult widely about the rent through the Tenant Forum; through tenant events and the rent survey, which is sent to every council tenant.
"Almost 60% of tenants who responded to the survey voted to support a 3% rent increase. We are very keen to support the Living Rent – and this increase keeps our rents below the Living Rent level. Coupled with the rent increase, we have announced very substantial investment of £264.7m in housing over the next three years.
"Tenants told us what their priorities are for new build housing; for fuel-poverty and energy-efficiency measures; and for continued component replacement – the cycle of new bathrooms, kitchens etc. We're still committed to building 3,500 more affordable homes. This is a house building programme to be proud of, involving our own Building Services, housing associations and private developers; building not only houses, but creating jobs and apprenticeships.
"We will invest in our houses to maintain them above the Scottish Housing Quality Standard. This is very good news in these challenging times – and I thank all our tenants for the way in which they engage with us and support the Housing Service."