Former Burntisland school transformed into affordable homes
---

---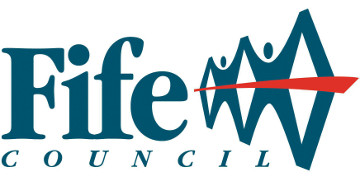 Tenants have been moving into a new Fife Council housing project in Burntisland.
The development has seen the former primary school transformed through a major refurbishment of the historically significant buildings.
Designed and built by Fife Council in partnership with the Scottish Government, the development of 27 new affordable homes consists of a mix of housing types, including six for Mid-Market Rent and three for specific needs.
The project is part of Fife Council's ambitious Affordable Housing Programme that is increasing the number of affordable homes across Fife. Where possible the council has aimed to put back into use, sites and buildings that are no longer being used.
Councillor Judy Hamilton, convener of Fife Council's community and housing services committee, has been visiting tenants that have just moved into their new homes.
She said: "It's fantastic to see tenants moving in and enjoying their new homes. I'm very proud of the standard and quality of the houses built by Fife Council's Building Services. This project has brought an old building back into practical use, and retains its presence in the community where it belongs. Fife Council is absolutely committed to meeting the housing needs of communities in Fife and proud to be delivering warmer, drier, healthier homes.
"The project is part of the much needed high quality council housing for people across Fife and our Affordable Housing programme is one of the biggest in Scotland. In addition to providing more housing, the programme is also about creating jobs and apprenticeships, supporting the Fife economy and the construction industry.
"Fife Council's Affordable Housing programme has been designed by listening and talking to communities, and we have prioritised the building of new houses where they are needed.
"This new development in Burntisland is one of a number of sites where construction is underway to meet the council's commitment to deliver 3,500 new affordable homes by 2022. The council has committed £40 million over the Programme and plans to invest a further £74m to meet future housing needs."
New tenant Hannah, who moved in recently with her partner and four children, said: "The space and size of the rooms is really great, our kitchen is beautiful and we have a large family living room. My son who was sharing a bedroom with sister now has his own room and our baby daughter will also have her own room. The house has a safe parking area and is within walking distance of the school. We've noticed our heating costs are lower already and I like the safety features provided."