Glasgow's Lord Provost to formally open new premises for Homeless Project Scotland
---

---
A new premises for Homeless Project Scotland will be formally opened by Glasgow's Lord Provost today after it was kindly donated to the charity by Network Rail.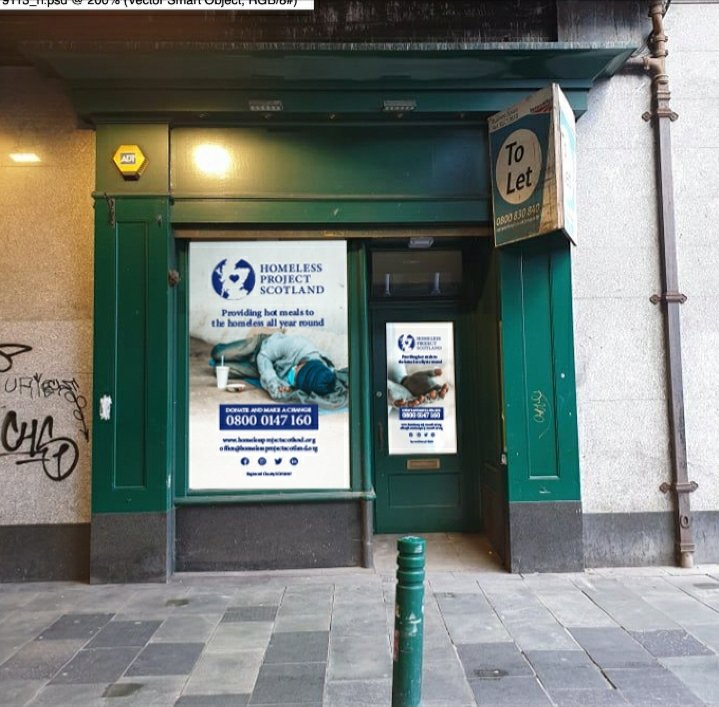 The charity provides approximately 2,500 meals per week to homeless and vulnerable people throughout Scotland. It also provides clothes, toiletries and hygiene packs, as well as giving advice and assistance to access essential, medical and support services.
Volunteers are medically trained and also carry a mobile soup kitchen around in their van, which was donated by Arnold Clark Motors, that travels across the country.
This year, Network Rail gave the charity one of its premises at 194 Argyle St in Glasgow in recognition of the sterling work the charity has undertaken thus far and intends to do in the future.
The official opening will take place at 1pm today.
Colin McInnes, chairperson for Homeless Project Scotland, said: "It is extremely challenging on the streetsat the best of times, but even more so this year with the restrictions and difficulties associated with the COVID-19 pandemic. With winter almost upon us, life for homeless and vulnerable people will be even more difficult. Having these new premises as a base and storage facility is a Godsend for the charity.
"We are motivated by the fact that we know our support makes a tangible difference to the lives of so many homeless and vulnerable people. The new premises will allow us to be even more ambitious in the provision of support we afford to so many people. Arnold Clark and Network Rail, Peoples Fordare large organisations who have stepped in to assist.We are extremely grateful to them and to so many other organisations and individuals who have supported and continue to support the charity.
"Their support and generosity, along with the hard work of the volunteers in the charity is definitely improving and saving lives. We thank the Lord Provost for taking the time out of his busy schedule to officially open our premises and to recognise our essential work."