Good progress being made in Dundee's rapid rehousing process, report finds
---

---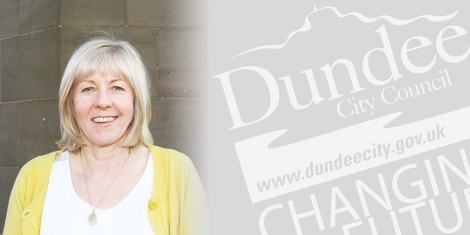 Good progress is being made under the implementation of the Rapid Rehousing Transition Plan on homelessness in Dundee according to the first year review.
The recent progress report has detailed that the council and partners have "delivered a successful first year of the five-year Rapid Rehousing Transition Plan".
The progress has been attributed to "significant culture change, creativity and partnership working to deliver improved service delivery and outcomes."
The COVID-19 outbreak and lockdown occurred just before the end of Year 1 and has had a significant impact on the terms of homelessness, including an increase in people requiring temporary accommodation. In order to meet this significant demand, the council has had to increase its network of furnished flats.
The monitoring report highlights several actions taken to achieve the progress set out in the Rapid Rehousing Plan:
The homelessness quota in the Common Housing Register Allocation Policy was increased from 45% to 55% in order to provide more offers of accommodation for homeless applicants;
There were 44 Housing First tenancies created, above the target of 33 for Year 1. The innovative model helps to address the support needs of homeless clients;
The successfully co-ordinated closure of one of the largest hostels in Dundee on Soapwork Lane has taken place;
RRTP funding was used to create four additional posts to help with the first 3 years of the delivery of the plan;
Additional funding was made available to support people who were homeless or rough sleeping over the winter months in 2019. By working with partner agencies, such as Eagle Wings, Churches in the West, and Shelter, greater levels of support was administered;
More people have been prevented from becoming homeless, by the use of RRTP funding for the Rent Deposit Guarantee Scheme to improve access to housing options in the private rented sector.
Councillor Anne Rendall, neighbourhood services convener, said: "The progress being made is very positive and encouraging for the future. It's further recognition of the great work being carried out by the council's housing service and by partner agencies.
"It's right that we try to rehouse anyone identifying as homeless as quickly as possible and the rapid rehousing approach helps to make that a reality.
"In the age of COVID-19, it is obvious that there are challenges presented too. Despite the great progress being made, due to the extreme circumstances from the pandemic it's likely the timescale of delivery on some of the aims and objectives in the Plan will be impacted."