Graeme Hamilton: TECH: We're on a roll
---

---
Nineteen organisations have now signed up to the TEC in Housing Charter this year, pledging to support tenants to be able to live longer at home using digital technology, writes SFHA TECH engagement officer Graeme Hamilton.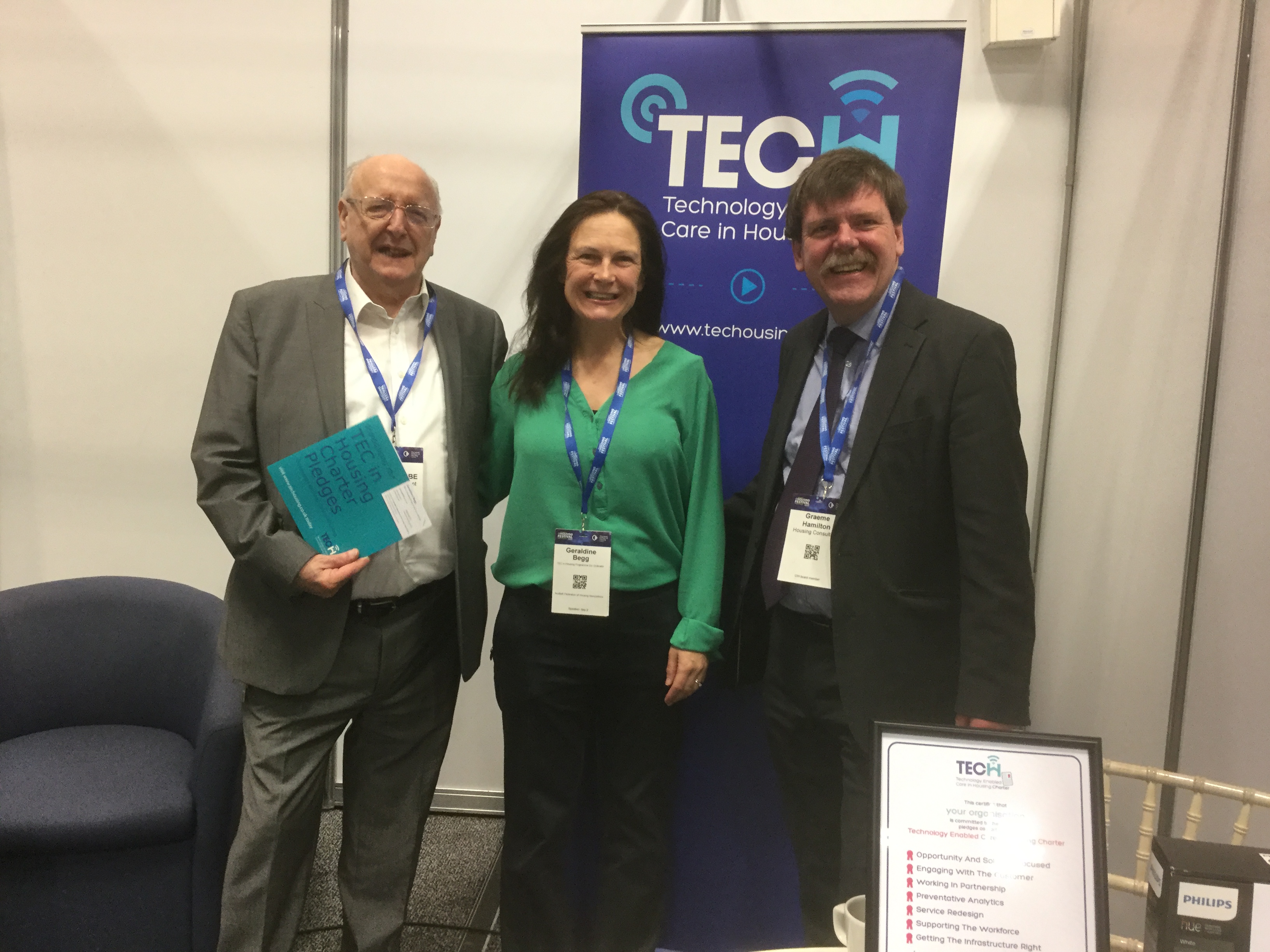 Were you at the CIH Housing Festival last week? Perhaps you came over and had a chat at our stall or dropped into the session about digital engagement, where Geraldine Begg and Jehan Weerasinghe both discussed the role that digital now plays in supporting tenants and in helping the health and social care sectors achieve their objectives too. Working together is so much more effective and beneficial for our tenants and their families.
A number of housing associations, and one council, signed the charter during the festival – that means that, so far, this year, 19 organisations have made pledges to support tenants to be able to live longer at home using digital technology. Many more have committed to include it on the agenda of their board meetings in the spring, with the expectation that many more sign-ups will happen before June. Remember, if you would like me to pop out and chat with your staff, your leaders or your board, just drop me an email at Graeme.hamilton1@ntlworld.com or call me on 07719595664 and I will happily come out and chat with you.
After the festival, I went to meet Fiona and John at Cassiltoun Housing association, and we explored what this would mean for them and their new build projects.
Fiona kindly introduced me to the informal network of four associations in Castlemilk, and I am looking forward to getting all of them on board and seeing how we help all our tenants in that part of Glasgow.
Fiona told me about anti-social problems she had in some of her flatted properties with water flooding down from the flats above. Thanks to my knowledge of Loretto's project in Nitshill, I was able to share with them the 'magiplug', which detects when water reaches a set volume and opens the valve, preventing flooding. Hopefully, simple and cheap sensor devices like that may save huge maintenance and repair costs for Cassiltoun (please note, other similar products are available, and I don't endorse any single product).
That's the beauty of a role like this, I get to hear so many great, innovative stories from across the sector and can pass them on, helping us help each other.
There are two opportunities coming up for direct networking:
For those still to sign the charter a breakfast briefing on Friday 27 March at SFHA offices in Glasgow www.sfha.co.uk/whats-on/event-details/tech-charter-breakfast-briefing. Come along, have a breakfast roll and hear about the benefits of signing the charter and sharing innovation and learning around the practical use of digital technology.
For those who have already signed the charter, our next network meeting is mid-April in Edinburgh, and we are just finalising the arrangements with the hosts and will contact members directly.