Hat-trick of Quality Scotland awards for Ypeople
---

---
Scottish homelessness charity Ypeople notched an impressive hat-trick of prizes at this year's Quality Scotland Scottish Awards for Business Excellence.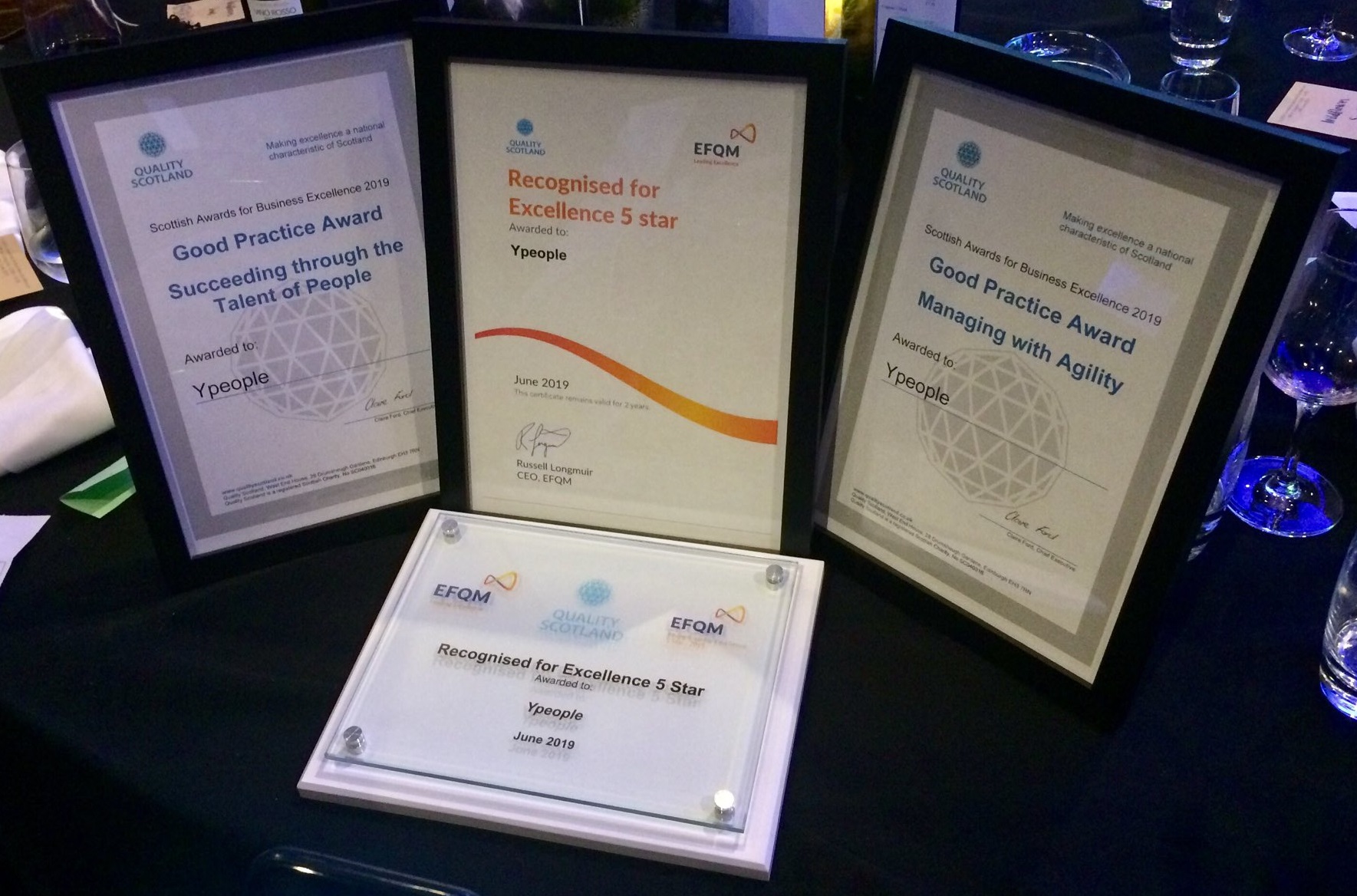 The charity, which provides support across Scotland to vulnerable groups and individuals including homeless and young people, picked up a 5 star Recognised for Excellence award in addition to two Good Practice awards for Succeeding Through the Talent of People and for Managing with Agility.
Recognised for Excellence is an international recognition scheme for organisations that demonstrate high levels of performance against the nine criteria of the EFQM Excellence Model.
The Good Practice award for Succeeding Through the Talent of People was given to Ypeople for its "people focussed culture, high levels of investment in their staff and wide range of ways through which staff are engaged, motivated and encouraged to put forward their own ideas and suggestions".
The Managing with Agility award recognised Ypeople as "an organisation which ensures agility in responding to strategic challenges and delivers continuous improvement, by bringing together board members, leaders and staff into Task & Finish Groups".
Ypeople CEO Joe Connolly said: "These awards are fantastic recognition for the hard work and dedication of all our teams across the country.
"Achieving Quality Scotland's 5 star accreditation is a tremendous accolade and genuinely marks Ypeople out as a world class organisation committed to quality.
"We're also thrilled to have won two Good Practice awards which are testament to the high standards we have achieved in all our dealings with people, whether those are staff, partners or, most importantly, the people we support."
Ypeople delivers a range of support including mentoring, housing advice, services for people whose lives have been affected by homelessness, throughcare services, counselling and after school care to vulnerable individuals across Scotland and currently operates services in Edinburgh, Glasgow, East Dunbartonshire, North and South Lanarkshire, Orkney, Fife and Highland.