Highland Council hosts health awareness events in Fort William
---

---
On Thursday 24th October, a wide variety of activities are being held in Fort William aimed at making people more aware of their own health and highlighting some of the fun and supportive options available to residents to encourage good health and wellbeing.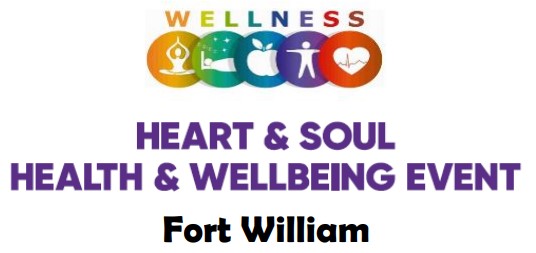 The Heart and Soul Health and Wellbeing event is being co-ordinated by the Lochaber Community Partnership, with activities being held in several locations across the Town Centre and Upper Fort William.
All of the sessions are highly interactive and consist of workshops, demonstrations, come and try activities and body 'health checks'. There will also be a helpful information hub located in Fort William library.
Sessions will include:
Music sessions for young and old as well as music therapy;
Gentle exercise taster sessions for those who want to move more but can't due to illness or just lack of enthusiasm;
Whole mouth health – for those looking for advice and demonstrations on how to brush and care for your mouth;
Posturite demonstrations – for those who spend too much time sitting at a desk or at home – get the right advice to help your body cope.
Mobile skate park taster sessions
A cookery demonstration for simple, healthy meals.
English for Speakers of Other Languages will help people who have little or no knowledge of English.
An information hub will also provide information and support on a range of topics including mental health, Alzheimer's, Women's Aid and the Community Car Scheme.
Plenty for the children too – most of the sessions are suitable for all ages with LEGO club and book bug activities too.
All activities are FREE with no need to book. Where numbers are limited, places will be allocated on a first-come first-served basis. Activities are suitable for all ages unless otherwise indicated but all children must be accompanied by an adult as appropriate.
Venues for the activities include: Studio 2 Buzz Project (including the Buzz Bus), Cameron Square in Fort William; Lochaber Leisure Centre; Plantation Community Hall; Fort William Library and Citizen's Advice Bureau.
To see the full programme go to the website or pick up a copy from various venues including the Health Centre, Fort William Library and Council Service Point.