Homelessness reduced in West Dunbartonshire following council initiative
---

---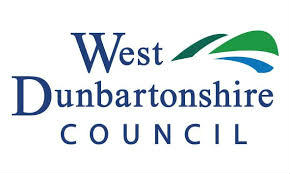 Homelessness in West Dunbartonshire has declined by nine per cent since the introduction of a new initiative designed to help tackle the issue.
The "More than a Roof" initiative was launched by West Dunbartonshire Council in 2017 and aims to ensure homeless people and those at risk of becoming homeless are given the required support as quickly as possible.
Councillors were told at a housing and communities committee meeting yesterday that homelessness in 2018/19 was nine per cent down on the 2016/17 figure.
Youth homelessness has also gone down since the scheme begun by 17 per cent, while officers have been able to assist 100% of households requiring temporary accommodation with a place to stay.
The Council's Rapid Rehousing Transition Programme, which is awaiting confirmation of funding from the Scottish Government, will be implemented from this year.
This new approach will ensure homeless people in West Dunbartonshire are fast-tracked to settled accommodation.
Councillor Diane Docherty, convener of housing and communities, said: "I am pleased with the progress being made to ensure everybody in West Dunbartonshire has somewhere safe to go, and nobody is forced to sleep on our streets.
"Of course homelessness continues to be a challenge, but programmes like More than a Roof show we are facing them head on, and doing all we can to make our area a safer place for all."
Councillor Caroline McAllister, vice convener of housing and communities, added: "It is heartening to see that the hard work we are putting into tackling homelessness is paying off. Seeing a reduction in presentations and a reduction in child homelessness is great progress and I'm sure with our Rapid Rehousing Transition Programme, we will see further improvements in the coming years."