Housing charities and experts meet in Edinburgh to find solutions to housing crisis
---

---
Local charities and housing experts have come together in Edinburgh to discuss the housing challenges faced by people living in Scotland and look at potential practical solutions.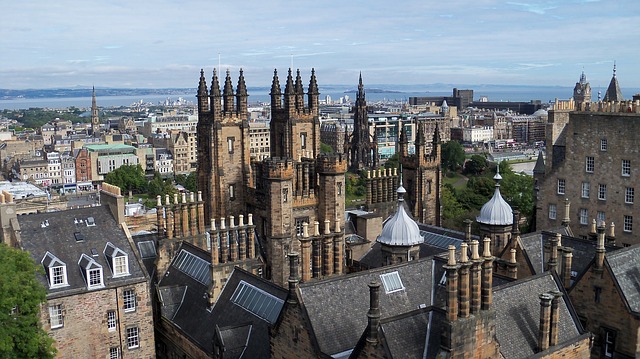 The event, held at Foundation Scotland's Edinburgh office on Tuesday, was hosted by Nationwide Building Society to launch the second round of its Community Grants programme in Scotland.
Nationwide is inviting applications from charitable organisations for grants of between £10,000 and £50,000 for housing projects that will support the most vulnerable in local communities. Applications will be shortlisted by experts and then a regional Community Board made up of Nationwide members and employees will decide which projects should receive funding. Applications will be accepted up until 5 July.
The meeting was hosted by Garry Samson, Nationwide's regional director for the north, and David Roberts, Nationwide's chairman.
Organisations represented at the meeting included Foundation Scotland, Crisis Skylight, James Hutton Institute, University of Glasgow, SSAFA, Melville Housing Association, Social Bite and The Rock Trust.
Attendees made the most of the opportunity to connect with peers in the sector and collaborate around solutions to improve the lives of people struggling with housing issues in Scotland.
Alistair MacDermid, operational manager at the Rock Trust, presented the impact made by the charity's "Housing First for Youth" project, which was funded by the Community Grants programme last year.
He said: "The grant from Nationwide has enabled us to help nine vulnerable young people into a permanent home this year, with access to high intensity, flexible support for as long as they need it. The Housing First approach is well established, but this was the first time it's been used specifically for young people in Scotland and so far it's really working.
"It was great to be able to share this success with the charities and experts at the event and hear about some of the other solutions being provided. We can achieve so much more by collaborating together, and I think the event today has given us the inspiration and encouragement to do more of that."
Garry Samson, Nationwide's regional director of the north, said: "This was a great opportunity to hear from some of the real local housing experts in Scotland and those delivering projects addressing the housing crisis.
"The thoughts, experiences, challenges and approaches discussed will be fed directly back into our Community Grants programme, informing our Scottish Community Board members about local housing needs and the different types of projects that Nationwide could support and help them decide which projects should be funded."