Hunters Hall transfer to Hillcrest Homes complete
---

---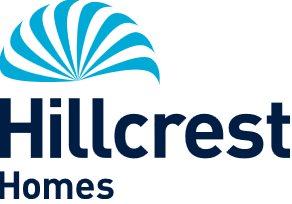 The transfer of operations from Hunters Hall Housing Co-operative to Hillcrest Homes was formally completed today, following months of preparations and consultation with the housing cooperative's tenants.
Under the terms of the transfer, which secures the future for the Housing Co-op's 201 homes and team of three staff members, Hillcrest Homes has pledged inflation-only rent increases for ten years, as well as an investment package to be delivered over three years to upgrade the existing properties and communal areas.
Hillcrest Homes has also agreed to continue to use the housing co-op's local contractors, while tenants will now have access to Hillcrest Homes' sector-leading energy advice, tenancy sustainment and income management teams.
Hunters Hall Housing Cooperative's Edinburgh office will also remain to offer tenants the same high level local service they have come to enjoy.
The formal ballot to agree on the transfer, which took place late last year and was managed and validated by Civica Election Services, resulted in nearly 75% of tenants voting, with 92% of those supporting the transfer.
Nicola Thom, Hunters Hall interim director, said: "This is a momentous occasion for the community, the management committee and the Hunters Hall team. It is clear that the transfer will bring so many benefits to the community of Hunters Hall that would have been unachievable without the support and backing of an organisation like Hillcrest Homes.
"I would like to portray my own personal thanks to all of our customers, partners and stakeholders who supported the Co-op to achieve their goals, and I look forward to seeing the opportunities offered by Hillcrest be embraced by the Hunters Hall community."
Angela Linton, Hillcrest Homes chief executive, added: "Being heavily involved in the process, I have been extremely impressed with the commitment shown by staff of both organisations to put customers at the heart of it all.
"The decision made by tenants of Hunters Hall will ensure that they are more involved in scrutiny, including a local tenant participation group, as well as receiving sound investment plans for their homes and community as well as assurances on the level of annual rent increases. By working together, both organisations can only become stronger and continue to offer a fantastic service to our customers."