Inksters Solicitors donates £200 to Social Bite after consultant waives fee
---

---
Inksters Solicitors donated £200 to Social Bite after a consultant asked the law firm to donate her fee to good causes.
Catherine Brys, who delivered a customer excellence workshop for Inksters staff, asked the firm to donate part of the fee to Social Bite and the other part to the Cyclone Idai Appeal.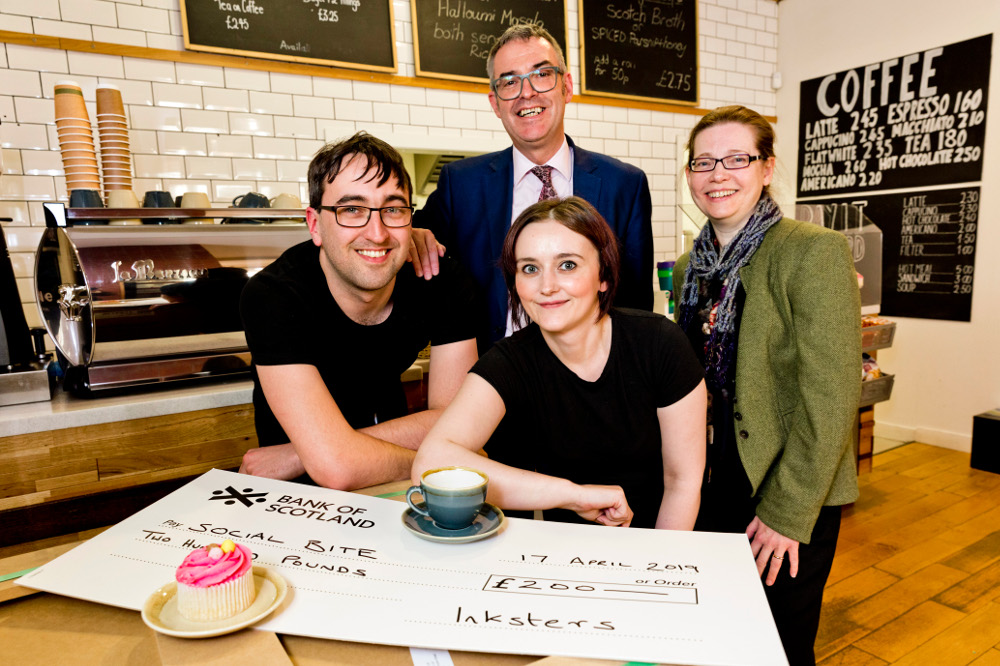 The objective of the workshop was for Inksters staff to provide clients with a uniformly high standard of customer service.
Commenting on the workshop, Brian Inkster, founder of Inksters, said: "The feedback from staff on Catherine's session was extremely positive.
"We collectively identified a number of areas we can improve upon and drew up collective and individual action plans during the workshop. We are now putting in place steps to achieve those improvements for the benefit of our clients.
"It is very generous of Catherine to donate her fee to two very worthy causes."
Ms Brys added: "I really enjoyed delivering the workshop to help the great team at Inksters stay at the forefront of customer service excellence. I am happy to donate my fee to support Social Bite's mission to end homelessness and to help those suffering from the devastation of Cyclone Idai."