KPMG appointed Our Power administrators as customers transfer to Utilita
---

---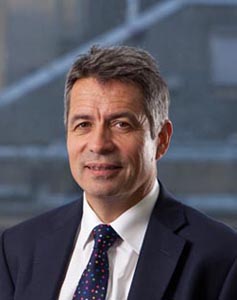 Housing association-backed energy provider Our Power has formally gone into administration in a move that puts 68 jobs at risk.
The appointment of Blair Nimmo and Alistair McAlinden of KPMG follows last month's announcement that the company had ceased trading.
Edinburgh-based Our Power Energy Supply Limited supplied gas and electricity to around 31,000 customers across the UK and was part of a group of companies owned by Our Power Community Benefit Society, a not-for-profit co-operative.
The company commenced a government-regulated process on January 25 with all customers being transferred to Utilita Energy Limited on January 31.
Our Power Energy Supply Limited has 68 employees who are being retained in the short term to work with the joint administrators and Utilita to support the smooth transfer of customers.
Mr Nimmo, UK head of restructuring at KPMG, said: "The challenges facing the energy sector have been well-publicised in recent months, and Our Power has experienced similar difficulties to other suppliers. Unfortunately, this left the directors of the company with no option but to ask Ofgem to run a Supplier of Last Resort Process which has successfully found a home for its customers with Utilita.
"Our main role, as administrators to Our Power Energy Supply Limited, is to work with those customers who owed money to the company to collect the outstanding balances. These customers will be contacted shortly."