Langstane Housing Association makes Chritsmas donation to AberNecessities
---

---
Staff at Langstane Housing Association were given the opportunity to nominate a charity to receive Langstane's Christmas donation in lieu of sending traditional cards.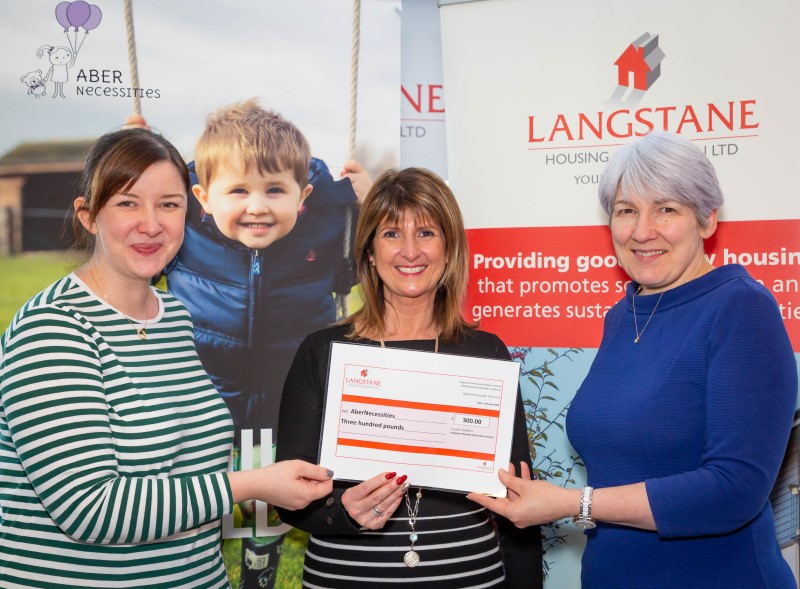 The successful charity this year is AberNecessities.
The charity aims to support local, underprivileged families in Aberdeen and Aberdeenshire with the essential items they need to care for their babies and children.
AberNecessities accepts donations of nappies, wipes and children's toiletries. They are also delighted to accept nearly new clothes (up to age 12) and baby equipment. Their only plea is that it is in a condition you would be happy for your own children to wear or use.
Paul Flecher-Herd, AberNecessities trustee, said: "Our team cannot believe this news and cannot thank Langstane Housing Association enough for nominating us this year. This donation of £300 is going to help so many local underprivileged children through the North-East so a big 'thank you' from the team and from all of the families also."
Helen Gauld, chief executive at Langstane Housing Association, added: "We received a number of very worthy nominations from staff for various charities throughout the North East and understandably it can be disheartening to only pick one to receive a donation. However, we are delighted that AberNecessities has been chosen and the donation will go towards helping those most in need."