LAR Housing Trust announces two promotions
---

---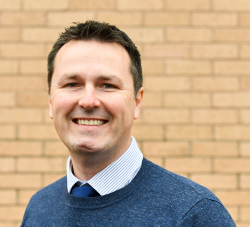 Two key members of LAR Housing Trust's staff have been promoted in recognition of their roles in the housing charity's impressive growth and ambitious plans for the future.
Architect Philip Walker and Stuart McLaren, a chartered surveyor, have been promoted to the roles of project director and development director respectively at Lar, as the organisation moves from start-up to scale-up.
Since its launch at the end of 2015, LAR has built a portfolio of almost 1,000 homes occupied, under construction or in planning at more than 30 sites across Scotland.
Ann Leslie, LAR chief executive, said: "Both Philip and Stuart have been with us since summer 2016 and have played crucial roles in our growth story as well as helping to establish our reputation in the market. They brought a level of expertise and energy that has been instrumental in developing Lar to the position that we are now in today.
"Their promotion is also a recognition that their professional skills will be increasingly important to Lar going forward, as we tackle more complex and difficult design and build projects in the future and I am delighted that both Stuart and Philip have been recognised by the Board for their considerable talents."
Philip and Stuart have also been appointed as directors of development subsidiary, Lar Projects Limited. They take up their new roles with immediate effect.