Link Group invests in HACT's social value roadmap
---

---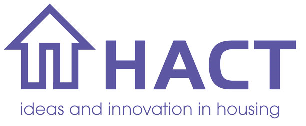 Link Group has become the first Scottish investor in HACT's social value roadmap.
Launched in September 2020, the social value roadmap was developed by the UK Social Value in Housing Taskforce, which was composed of 17 organisations including leading social housing organisations, the Regulator for Social Housing and international experts in social value. The first meeting of the social value roadmap group is scheduled to take place in January 2021.
The roadmap will enable the social housing sector to use social value information to improve services, enhance decision-making and increase the impact we make. The first meeting of the social value roadmap group is scheduled to take place in January 2021.
Andrew van Doorn, chief executive of HACT, said: "In signing up to the social value roadmap, Link has demonstrated its commitment to be at the forefront of social value measurement and implementation. As a pioneer in social value reporting in Scotland, the expanded UK Social Value Bank will enable Link to enhance their ESG reporting, while the associated tools will enable them to report their social impact against external performance frameworks."
Jon Turner, Link Group CEO, added: "We're delighted to be the first Scottish housing association to invest in HACT's social value roadmap.
"A key strand of our values is to be a provider of choice in the delivery of a wide range in excellent, socially inclusive regeneration, housing and support services – and our investment in the roadmap will allow us to effectively measure our performance in this area."
In October 2020, HACT and SFHA created a social value toolkit that gives Scottish housing associations and co-operatives the practical resources they need to measure, demonstrate and increase the social value impact of their work in communities.
With the expanded UK Social Value Bank, housing associations will be able to measure their social impact across the business of social housing, including asset management, development and regeneration, and resident engagement.
HACT is discussing involvement in the roadmap with over 30 more organisations from inside and outside the social housing sector.
Organisations wanting to join these pioneering organisations in developing the roadmap should contact Isobel Kiely.