LinkLiving launches first ever Quaffle
---

---
Care and support charity LinkLiving launched its first ever Quaffle (quilt raffle) this month to help vulnerable and isolated people.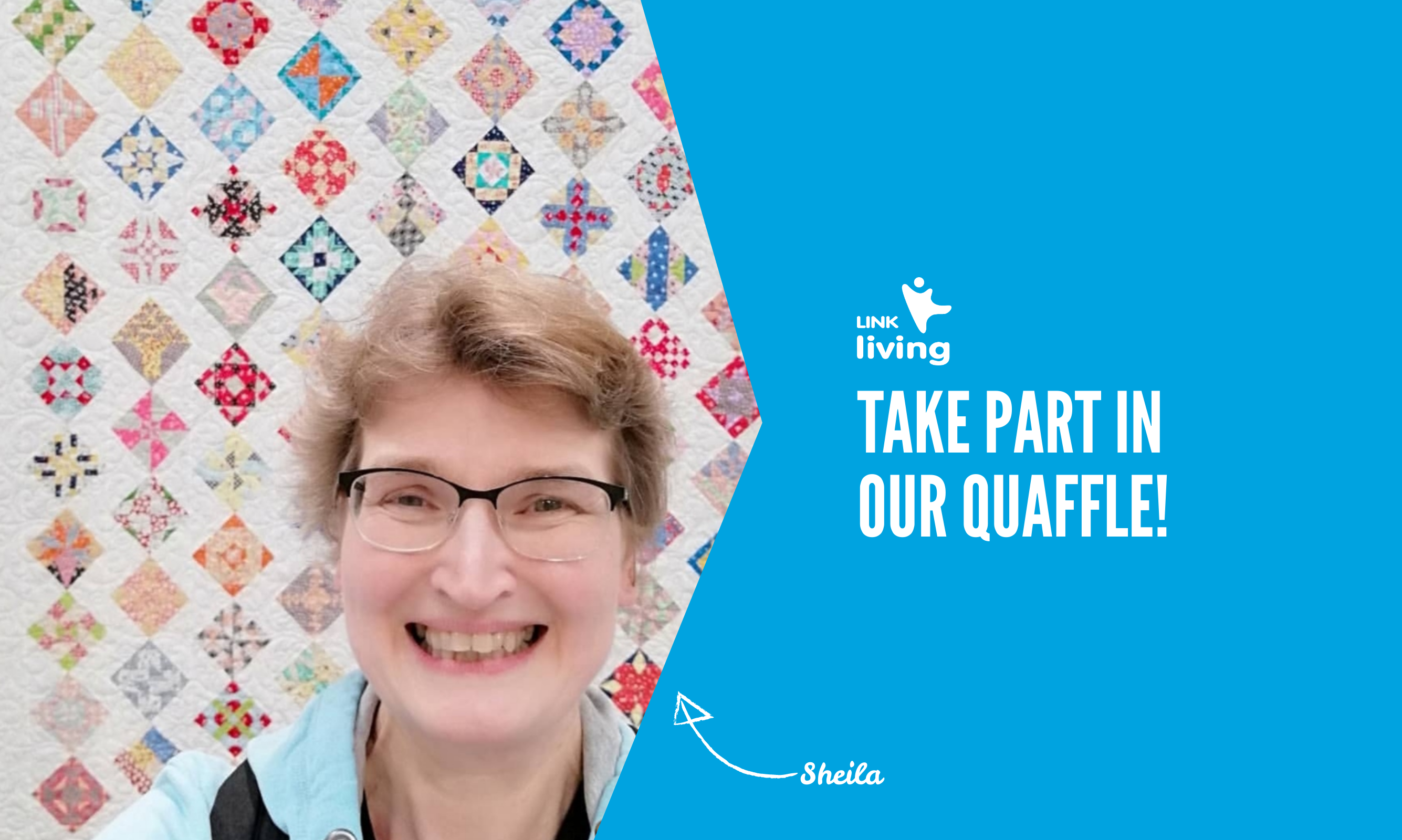 Bonnybridge-based quilter Sheila Williams had donated several quilts to the Quilts Make Homes appeal LinkLiving ran last year and was keen to continue to support the charity which supports 2,000 of the most vulnerable, isolated, and often traumatised people across Scotland.
She said: "I am not someone who is normally lost for words, but this current crisis has made me feel like I've lost my voice and that's not right. In helping those in desperate need, I'm pleased to be contributing to something positive in these uncertain times. Every amount helps this fantastic charity helping so many vulnerable people."
Sarah Smith, LinkLiving's CEO, added: "We are absolutely delighted and so grateful to Shelia for donating her time to help the people we support – many of them have absolutely no one to turn to in these dark times.
"We support young people, who have come from care or who have been homeless, adults who have experienced childhood trauma or who have severe and enduring mental health problems, older people who have become isolated and lonely.
"We support people in the community within their own homes and in our supported accommodation run 24/7 by our dedicated staff teams. We hope as many people as possible get involved in what might be Scotland's first Quaffle."
Ms Williams is raffling a beautiful king-sized bed quilt made using reproduction 1930s American feedsack fabrics.
The quilt design is called 'The Farmer's Wife Quilt' and was inspired by letters written to The Farmer's Wife magazine in that era.
Everyone who donates before May 30 will be in with a chance of winning, with the winner drawn at random.
Every penny helps LinkLiving to support people through this crisis and onwards and to take part in the Quaffle, please make a donation here.