Lovell Scotland celebrates Gold Investors in People accreditation as new offices officially open
---

---
Partnership housing developer Lovell has been celebrating having secured Gold Investors in People accreditation for a further three years as its new Scottish headquarters were officially opened by local constituency MSP Richard Lyle.
Located at Strathclyde Business Park, Lovell's Scotland team moved into the new offices in late 2018 and invited the Uddingston and Bellshill constituency MSP to officially open the premises at a special ceremony.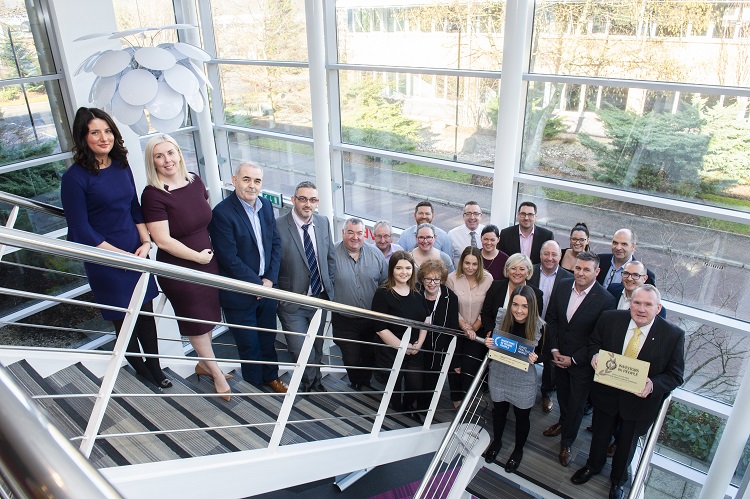 The official opening of the new offices follows the recent appointment of Sarah Fenton as new regional commercial director for Lovell in Scotland.
It also follows an announcement at the beginning of January that David Ward would take on a newly-created position of managing director for the North to drive forward planned growth across Lovell's Scotland, eastern and north west regions.
Richard Lyle MSP said: "It's a great pleasure to have been invited to officially open these new offices and I'd like to extend a warm welcome to Lovell Scotland as they move into Strathclyde Business Park. I wish them every success for the future as they settle into their new home. It's also great to see them winning Gold accreditation once again from the Investors in People scheme. It's testament to the great efforts they've clearly made to manage and support the Scottish team."
Lovell Scotland interim managing director, Kevin McColgan, added: "My thanks go to Richard Lyle for agreeing to come along and cut the ribbon at this official opening ceremony. We are looking forward to seizing new opportunities to further develop the business in the months ahead. That can only happen with the dedication and hard work of our Scotland team which is why I'm so pleased that we've been able to secure Gold accreditation from Investors in People for another three years."