Memoirs lift lockdown spirits for Prestonpans residents
---

---
Staff at a housing development in Edinburgh have gifted 27 customers with a memoir to remember their lockdown in a positive light and celebrate the easing of restrictions.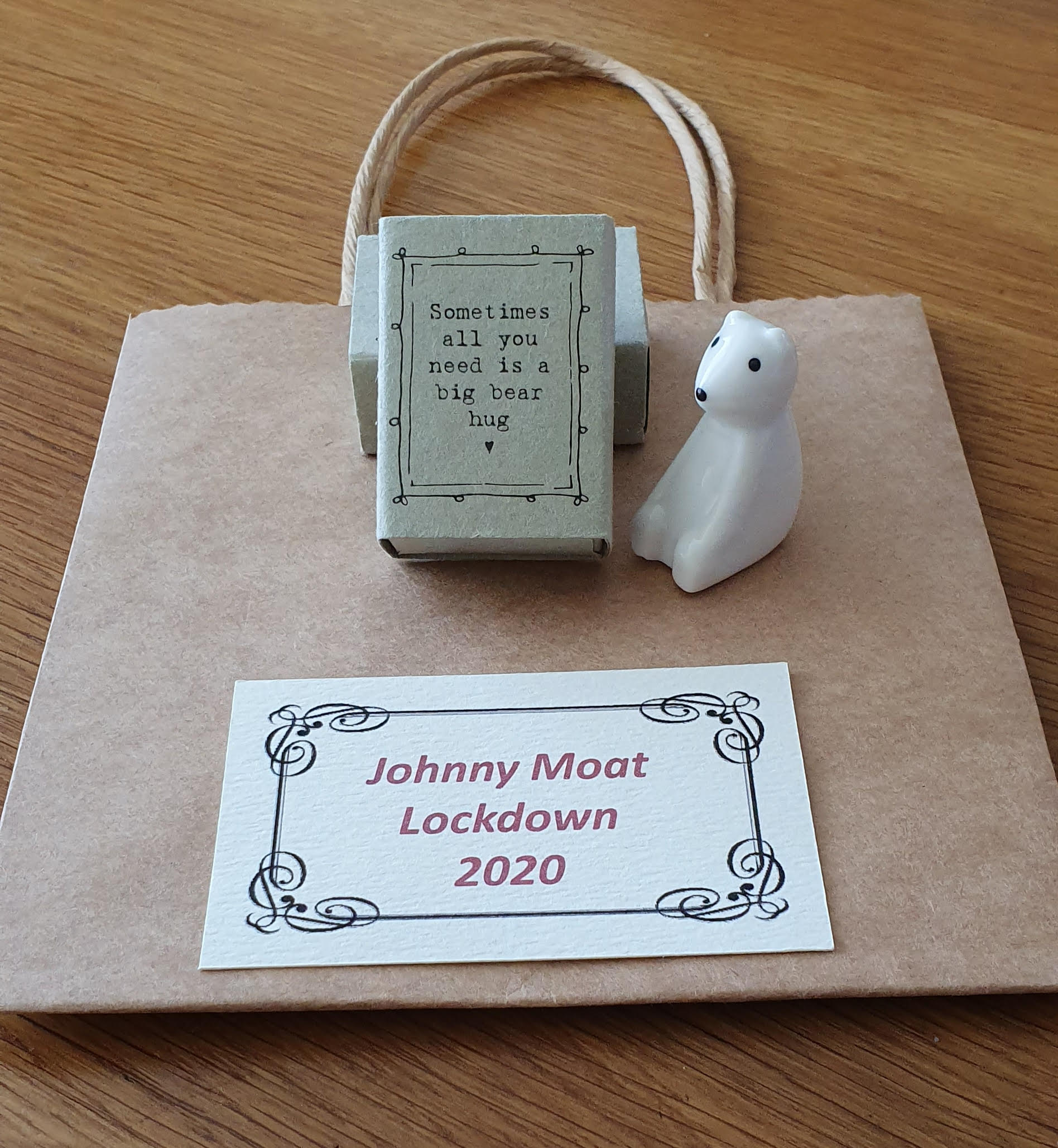 Bield's Johnny Moat Place in Prestonpans kept spirits high by going above and beyond to support customers throughout the coronavirus pandemic.
Ada Johnston, casual staff member at Johnny Moat Place, said: "It's been really fortunate that no one at the development has contracted the virus, however, like many, it has been a tough time for our customers who have not been able to receive any visitors and have been restricted to their flats.
"As we started to move out of lockdown, staff got together to think of ways to show our appreciation and to cheer everyone up.
"We found a 'Ceramic Bear in a Box' gift and thought it was quite fitting as the message was 'Sometimes all you need is a big bear hug' – which is something many will resonate with after the last few months.
"We put the gifts into individual bags and delivered to each customer's door, they were delighted – many quite overwhelmed – which made our gesture totally worthwhile."
Staff at the development have done their bit throughout lockdown to help customers by carrying out basic shopping for those without close family or friends, and by frequently providing afternoon tea to their individual flats.
Johnny Moat Place is a retirement development offering meals, however not all the customer's use the meal service. Therefore, staff visited every flat daily with tea, coffee and biscuits providing some interaction and treats.
Recently the development has been fortunate to have socially distant visits from the local day centre who brought gifts of cakes and flowers.
Prestonpans Salvation Army has also frequently visited to entertain the customers – for VE Day the development had a visit from performers and some of our residents sat outside, while others watched and listened from their flat's windows.
Johnny Moat Place backs onto the local primary school, where a hub was available for the children of key workers and vulnerable families. Scheme manager Katrina supplied treats for the children who showed their appreciation by making thank you cards and posters, which now have pride of place in the office window.
Ada added: "Over the last few weeks, our customers at long last have been able to have limited contact with family and friends which has been amazing.
"Although our communal areas remain closed, customers have been able to have a visit from the regular hairdresser in their own flat observing all safety measures - for some a well-needed hairdo… which has boosted the morale.
"As a development, we look forward to the day we can reopen our communal lounge – we already have ideas for a celebration event. In the meantime, we will continue to do what we can to maintain the spirits and health of our customers."