Wheatley and StepChange to help tackle loan sharks
---

---
A new campaign against loan sharks has been launched to crack down on lenders who are moving online to prey on Scots.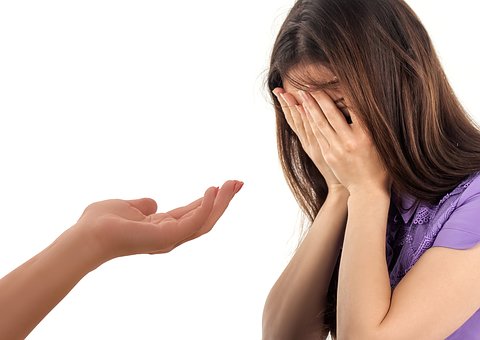 The Scottish Illegal Money Lending Unit (SIMLU) has unveiled a Charter Mark as part of the campaign for organisations which take a zero-tolerance approach to loan sharks operating within their communities.
The first recipients of the award are housing, care and property management company Wheatley Group and StepChange debt charity.
Illegal money lenders are increasingly moving online and using social media platforms, such as Facebook, Instagram and Snapchat, to advertise their illegal loans and target potential victims.
The England Illegal Money Lending Team has reported that one in five users of loan sharks discovered them on social media in the first half of the year, with similar tactics being used in Scotland.
The SIMLU has warned that as more people find themselves in financial difficulties due to the COVID-19 pandemic, illegal lenders may look to take advantage of those who are most vulnerable this Christmas.
On average, loans from illegal lenders end up costing three times as much as a legal loan. Although loans from community-based lenders may be seen as providing a quick solution for those in crisis situations, the lenders may not be authorised by the Financial Conduct Authority and could charge huge interest rates.
Organisations which receive the Loan Shark Charter Mark pledge to work in partnership with the SIMLU to increase their reach within communities and to increase the confidence of residents to enable them to report illegal loan shark activity safely.
A free and confidential helpline for those in financial difficulties is available on 0800 074 0878 and it will remain open 24/7 throughout the festive period.
The SIMLU is part of Trading Standards Scotland and is funded by HM Treasury through the levy placed on authorised credit businesses by the UK Government.
Fiona Richardson, chief officer of Trading Standards Scotland, said: "The Christmas period can be a time when we feel pressured to spend a lot of money. This year, many people may find that they have less money than usual due to the impact of the COVID-19 pandemic. People may also find it more difficult to borrow money – either because their work situation has changed or because lenders are simply lending less.
"We want to stress the dangers of borrowing from unauthorised or informal lenders. It may seem like a quick and easy way to get some money and borrowers may intend to repay the money quickly; however, people can find themselves trapped in a cycle of mounting debt, often with the lender intimidating, harassing and threatening them.
"Our advice is to never borrow from a loan shark, but if you have done or even if you are thinking about doing so, please come to us. We investigate people that lend in this way because they are breaking the law, but those who borrow from loan sharks have done nothing wrong. We can put you in touch with agencies who will be able to support you."
John Pollock, partnership and support officer with the Scottish Illegal Money Lending Unit, added: "We are launching the Loan Shark Charter Mark to strengthen our partnerships with other organisations that we know are key to tackling illegal money lending.
"We need to make sure that there is a zero-tolerance approach to this type of lending and we can only do that by working closely with agencies that provide advice and support on a daily basis.
"By establishing the Charter Mark we aim to create a network of organisations actively seeking to uncover and tackle illegal lending, but most importantly, that network will help to stop people from ever using loan sharks in the first place.
"It is vitally important to our work to create an environment where people feel that they can report illegal lenders without any personal risk to themselves. We need close relationships with frontline agencies in order to do this."
Alex Adrain, managing director of Wheatley 360, part of Wheatley Group, said: "We're all too aware of the impact illegal money lending has on people in our communities and as result we have been working with Trading Standards Scotland to raise awareness of its dangers for the last two years.
"That has involved informing people about the signs and risks of illegal money lending; signposting them to how to report it; and supporting our customers who become affected to access safer forms of finance. It is one of the many ways we are helping our tenants at Wheatley to lead safer lives and we're delighted this work has been recognised with one of the first Charter Mark accreditations by Trading Standards Scotland."
Sharon Bell, head of StepChange Debt Charity Scotland, commented: "We're very pleased to be a recipient of the Charter Mark. We know the damaging impact of illegal money lending on individuals and communities.
"The Illegal Money Lending Unit carries out vital work in addressing the pernicious and criminal activity of illegal lending, which all too often takes advantage of vulnerable households facing the greatest levels of financial need."