New Gorbals Housing Association hosts Light Up the Gorbals Christmas event
---

---
Hundreds of local residents turned out for the Christmas light switch on in the Gorbals hosted by New Gorbals Housing Association.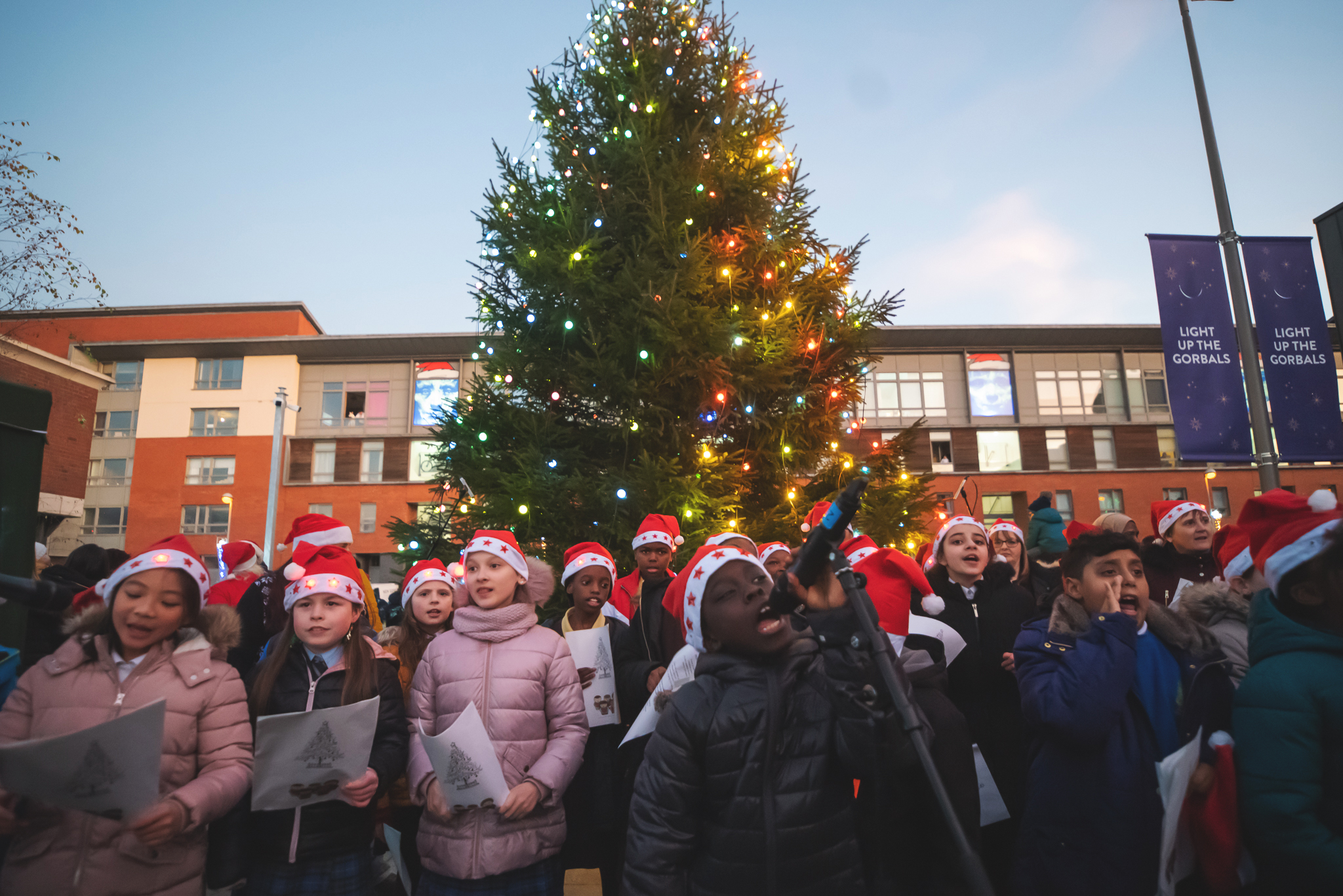 The association hosted their biggest ever Christmas event to date, with their Light Up The Gorbals switch on event based in the new public space created this summer.
Over 400 people gathered on Tuesday 3rd December to watch local schoolchildren Becky Marshall and Shay Tinny flick the festive switch. The crowd also enjoyed a polished and enthusiastic performance by Givin' It Laldie's Gorbals Children's Choir.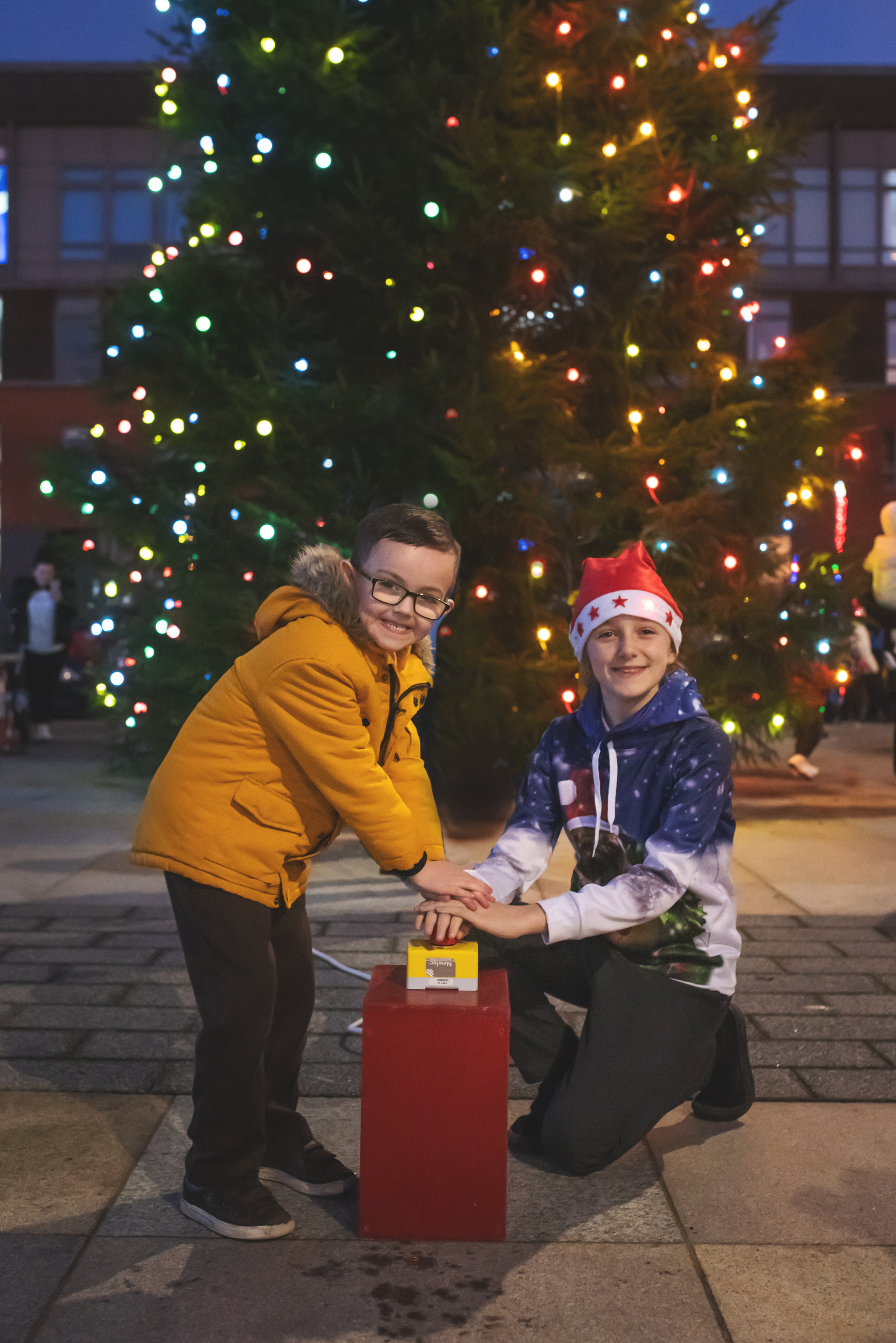 Residents enjoyed a free hot chocolate and mince pie with the show, before heading to St Francis Community Centre to complete the day with a visit to Santa and a wander around the market stalls.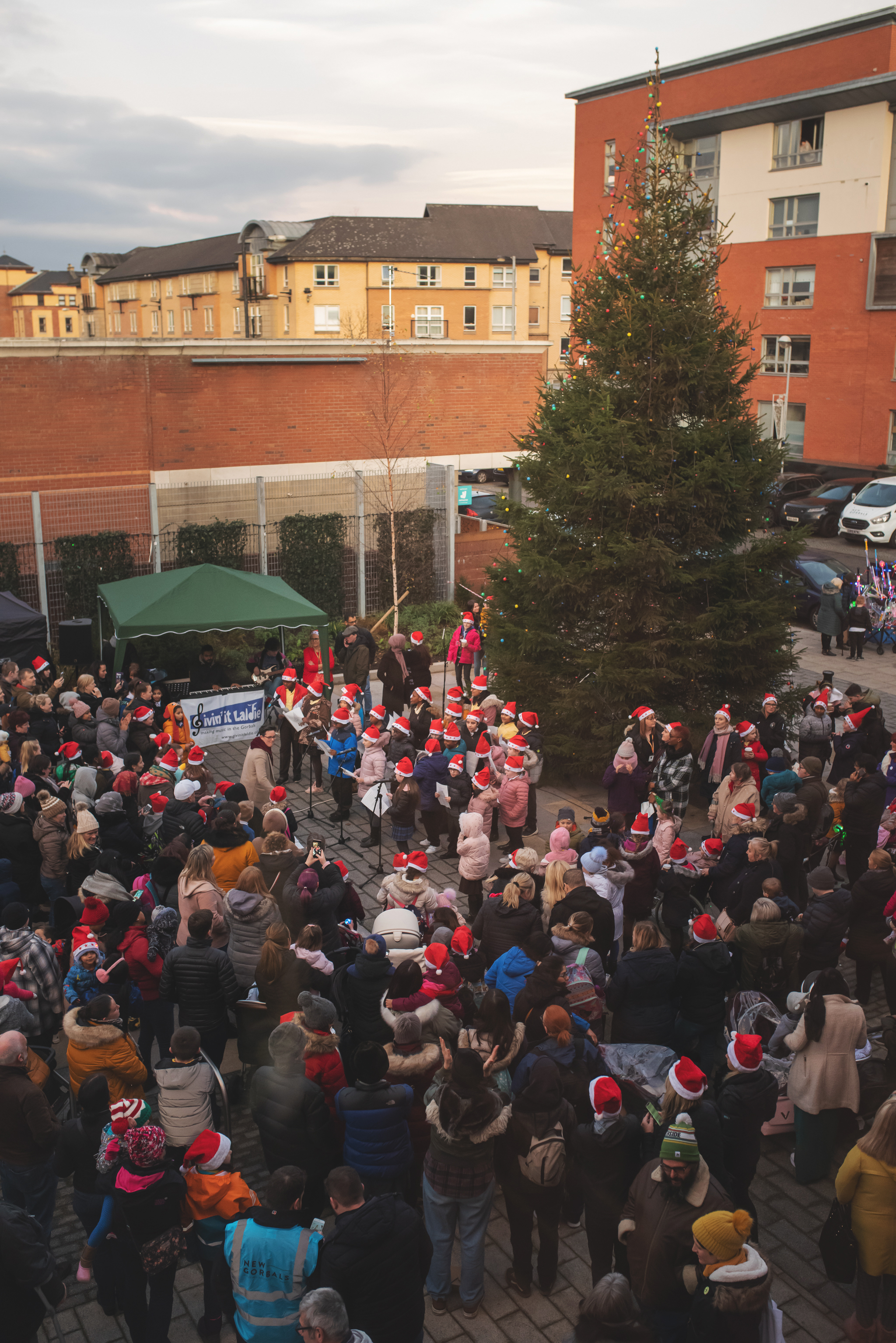 New Gorbals Housing Association was supported in this event by their contractors, many of whom help to fund the event with donations. Community members also helped to raise money through purchasing raffle and tombola tickets.
The £600 collected will contribute towards food vouchers and Christmas presents for local people and families in need over the festive season.
Raymond Shannon, Wider Action subcommittee chair, said: "It's great to see how the event has grown year on year, with so many people getting involved. The new public space is the perfect place to gather around the Christmas tree, and it's a delight to see the children performing. They really are stars in the making!"